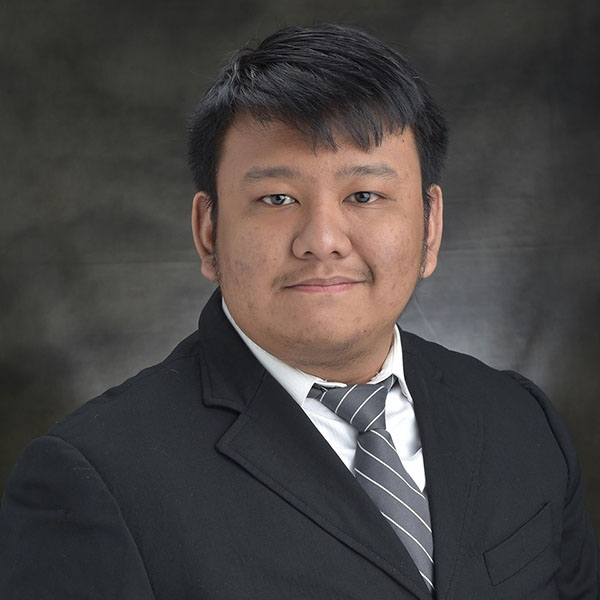 ---
Welcome to my Website!
Hello there! I'm Andrei Jarell Vedad, a Financial Advisor affiliated with Pru Life UK Tuslia Branch. I am thrilled to have you visit my personal website. As a passionate financial literacy advocate from the Philippines, I am dedicated to empowering individuals to take control of their financial well-being. Through this platform, I aim to provide valuable insights, practical advice, and resources to help people improve their personal finance, not just in the Philippines, but across the globe.
---
Building Credibility and Relevance
Financial Literacy Advocate
With a deep-rooted interest in personal finance and a strong desire to effect positive change, I have immersed myself in the field of financial literacy. I am committed to spreading awareness and knowledge about managing money, making informed decisions, and achieving financial goals. Through my advocacy efforts, I help individuals build a solid foundation in personal finance, develop healthy financial habits, and navigate the complex world of money with confidence.
Experienced Blogger
As an experienced blogger and a Financial Advisor with Pru Life UK Tuslia Branch, I have honed my skills in effectively communicating complex financial concepts in an engaging and accessible manner. Through my blog, I share practical tips, strategies, and thought-provoking articles on various aspects of personal finance. By combining my own experiences, research, and expert insights, I strive to create content that resonates with my readers and motivates them to take action towards their financial success.
A Global Perspective
While my primary focus is on helping fellow Filipinos improve their personal finance, I firmly believe that financial literacy is a universal need. The principles and practices I advocate are relevant to people from different countries and backgrounds. By embracing a global perspective, I aim to reach a diverse audience, empowering individuals worldwide to make informed financial decisions, create sustainable wealth, and secure their financial future.
A Journey Shaped by Education and Experience
IT Graduate, Aspiring Lawyer, and Financial Advisor
My educational journey began at Adamson University, where I earned a degree in Information Technology. This background has equipped me with valuable skills in research, analysis, and problem-solving—skills that I actively apply to my work as a financial literacy advocate and as a Financial Advisor with Pru Life UK Tuslia Branch. However, my insatiable curiosity and desire to make a broader impact led me to pursue a law degree at Arellano University School of Law. By combining my legal knowledge with my passion for financial literacy, I aspire to become a lawyer who not only advocates for justice but also supports individuals in their financial endeavors.
Professional Experience
To complement my academic pursuits, I have gained practical experience in the public sector. I spent six months as an intern at the Department of Information and Communications Technology, where I gained insights into government operations. Additionally, I dedicated two years to working in the Provincial Government of Aurora's Office of the Provincial Administrator, further expanding my understanding of public administration, governance, and policymaking processes. These experiences have deepened my knowledge and strengthened my commitment to driving positive change in both the public and personal finance spheres.
---
The Vision and Mission
Website Vision
At andreijarellvedad.com, my vision is to transform the way individuals perceive and engage with personal finance. I strive to create a platform that fosters financial empowerment, promotes lifelong learning, and inspires positive financial habits. By providing reliable information, practical guidance, and a supportive community, I aim to guide individuals towards financial freedom, allowing them to lead fulfilling lives with greater financial security and independence.
Website Mission
My mission is to demystify personal finance and break down complex financial concepts into digestible and actionable information. Through informative blog posts, comprehensive guides, interactive tools, and engaging discussions, I empower individuals to make informed financial decisions, set and achieve their goals, and navigate financial challenges with confidence. As a Financial Advisor with Pru Life UK Tuslia Branch, I am committed to delivering high-quality content that educates, motivates, and inspires positive change, ultimately fostering a financially resilient society and prosperous future.
---
Join me on this transformative journey towards financial empowerment, as we learn, grow, and achieve our financial goals together.
If you have any questions, collaboration opportunities, or simply want to connect, please don't hesitate to reach out. I would be delighted to hear from you!
Let's embark on this exciting path towards financial well-being and create a brighter future for ourselves and generations to come.
— Andrei Jarell Vedad, Financial Advisor at Pru Life UK Tuslia Branch
---
Get My E-books For Free!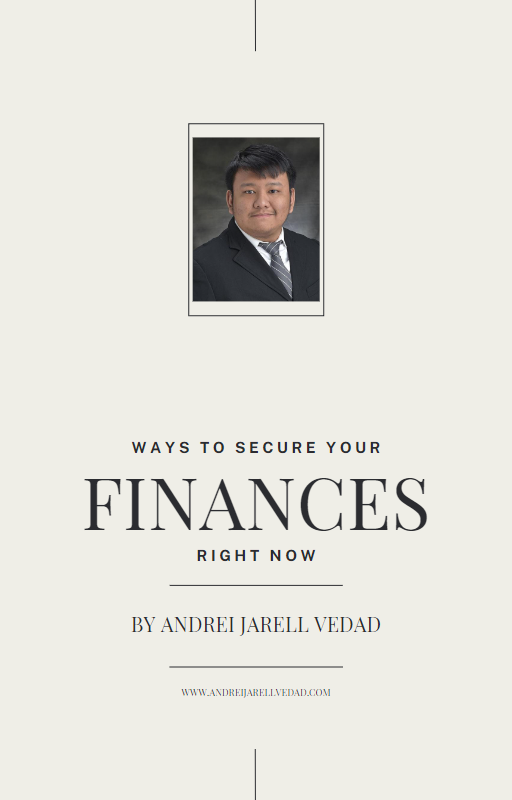 Take control of your financial future and download my e-books: "Ways to Secure Your Finances Right Now" and "The Key To Emergency Funds For Financial Security" today! This comprehensive guides are packed with practical strategies and expert advice to help you achieve financial security and improve your financial literacy.
By subscribing to my Substack Newsletter, you'll gain access to exclusive content, regular updates, and valuable insights on personal finance. You'll stay informed about the latest financial trends, investment opportunities, and money-saving tips.
Don't miss out on this opportunity to equip yourself with the knowledge and tools needed to secure your financial future. Join our community of motivated individuals who are committed to achieving financial freedom and success.
Subscribe to my Substack Newsletter today and get instant access to the e-book "Ways to Secure Your Finances Right Now." Take the first step towards a brighter financial future. Your journey to financial security starts now!
---
---
---
Affiliate Links Disclaimer
My blog posts contain referral/affiliate links, so I can potentially earn via commission. It would help me a lot when you use my referral/affiliate links