An emergency fund is a dedicated savings account or fund set aside to cover unexpected financial expenses or emergencies. It is an essential component of personal financial planning and acts as a financial safety net. Here's a brief explanation of what an emergency fund is and why it's important:
Definition: An emergency fund is a pool of money specifically earmarked to address unforeseen expenses or financial emergencies that may arise in life. It serves as a financial cushion to help individuals and families navigate unexpected events without relying on high-interest debt or jeopardizing their long-term financial goals.
Purpose: The primary purpose of an emergency fund is to provide financial security and peace of mind. It acts as a buffer, ensuring that individuals and families can handle unexpected expenses without disrupting their day-to-day lives or incurring additional debt.
Unexpected Expenses: Life is unpredictable, and emergencies can happen at any time. These may include sudden medical expenses, car repairs, home repairs, job loss, or other unforeseen circumstances. Having an emergency fund allows you to cover these expenses without relying on credit cards, loans, or liquidating long-term investments.
Debt Prevention: One of the major advantages of an emergency fund is its ability to prevent individuals from falling into debt. By having readily accessible funds to address unexpected expenses, you can avoid accumulating high-interest debt that can be difficult to repay and can hinder your financial progress.
Financial Independence: An emergency fund contributes to financial independence. It provides a sense of control over your financial situation, reducing stress and anxiety associated with unexpected events. With a well-funded emergency fund, you gain the freedom to make financial decisions based on your long-term goals rather than being forced into immediate, potentially unfavorable choices.
Flexibility and Opportunity: Having an emergency fund offers flexibility and the opportunity to take advantage of unexpected opportunities. It allows you to seize favorable situations, such as a job opportunity, career change, or investment opportunity, without being constrained by immediate financial needs.
Recommended Size: Financial experts generally recommend having an emergency fund that can cover at least 3 to 6 months of living expenses. However, the ideal size may vary based on individual circumstances, such as income stability, dependents, and other financial obligations.
An emergency fund is a vital financial tool that provides stability, protection, and peace of mind during unexpected circumstances. It offers a buffer against unforeseen expenses, prevents the need to rely on debt, and empowers individuals to navigate financial challenges while staying on track with their long-term goals.
---
Emergency Fund Calculator
Calculate how much you need to save for your emergency fund and how much of your monthly income to allocate towards it.
---
Results
Your recommended emergency fund amount is:
You should allocate of your monthly income towards your emergency fund.
It will take approximately months to reach your emergency fund goal.
Why is this the recommended amount for emergency funds?
Financial experts generally recommend having an emergency fund that can cover at least 3 to 6 months of your living expenses. In the case of this calculator, we are assuming a conservative recommendation of 6 times your monthly expenses for the emergency fund.
An emergency fund provides a safety net for unexpected events such as job loss, medical emergencies, or major repairs. By saving 6 times your monthly expenses, you can ensure that you have enough funds to cover your essential needs for a reasonable period of time if an unexpected financial setback occurs.
Setting aside a percentage of your monthly income towards your emergency fund helps you build up the necessary funds over time. By consistently allocating a portion of your income, you can gradually reach the desired emergency fund amount and provide yourself with financial security.
Please note that the recommended amount may vary based on individual circumstances, such as income stability, dependents, and other financial obligations. It's always a good idea to assess your specific needs and consult with a financial advisor for personalized advice.
---
Disclaimer
I am a financial advisor representing Pru Life UK Tuslia Branch. Please note that the information provided on this website and during consultations is for general informational purposes only and should not be considered as personalized financial advice.
While I strive to ensure the accuracy and timeliness of the information presented, financial situations can vary, and the content may not be applicable to everyone. Therefore, it is essential to consult with a qualified financial professional or advisor before making any financial decisions.
As a financial advisor, my recommendations are based on the information you provide, your individual circumstances, and your stated financial goals. However, it is important to understand that investing and financial planning involve risks, and there are no guarantees of specific outcomes or returns.
Pru Life UK Tuslia Branch, as the principal organization I represent, is a reputable financial institution. However, please be aware that the views expressed on this website or during consultations are my own and may not necessarily reflect the official positions or opinions of Pru Life UK.
Before purchasing any financial products or services, it is advisable to thoroughly review all relevant documents, including prospectuses, policy contracts, and terms and conditions, to ensure a clear understanding of the associated costs, risks, and benefits.
By accessing this website or engaging in consultations, you acknowledge and agree that any actions taken based on the information provided are at your own risk, and neither I nor Pru Life UK shall be held liable for any direct or indirect consequences arising from such actions.
For personalized financial advice specific to your circumstances, it is strongly recommended to schedule a consultation with me or another authorized representative of Pru Life UK.
Please feel free to reach out to me with any questions or concerns you may have.
---
Get My E-books For Free!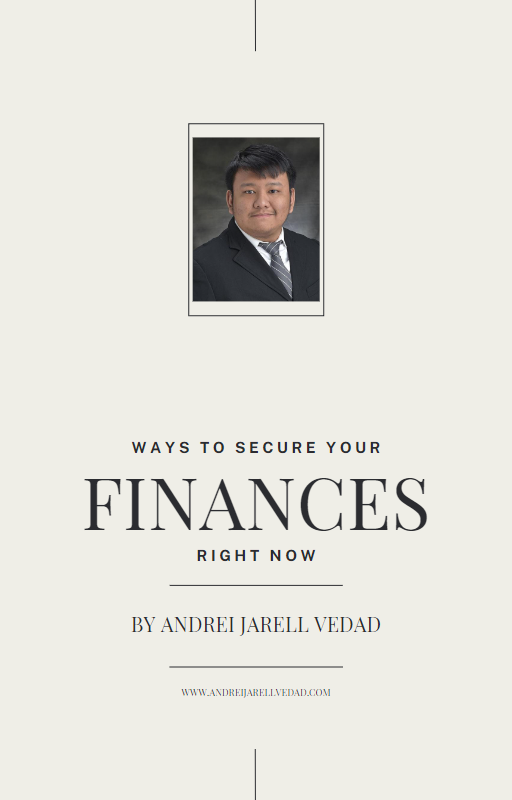 Take control of your financial future and download my e-books: "Ways to Secure Your Finances Right Now" and "The Key To Emergency Funds For Financial Security" today! This comprehensive guides are packed with practical strategies and expert advice to help you achieve financial security and improve your financial literacy.
By subscribing to my Substack Newsletter, you'll gain access to exclusive content, regular updates, and valuable insights on personal finance. You'll stay informed about the latest financial trends, investment opportunities, and money-saving tips.
Don't miss out on this opportunity to equip yourself with the knowledge and tools needed to secure your financial future. Join our community of motivated individuals who are committed to achieving financial freedom and success.
Subscribe to my Substack Newsletter today and get instant access to the e-book "Ways to Secure Your Finances Right Now." Take the first step towards a brighter financial future. Your journey to financial security starts now!
---
---
---
Affiliate Links Disclaimer
My blog posts contain referral/affiliate links, so I can potentially earn via commission. It would help me a lot when you use my referral/affiliate links