It's as if the constant siege at Trina Fort and the Anti-Troll Fortification is not enough. The recent uprising at the slums of Calpheon has caught the attention of the Kalis Parliament.
The night before, the people in the slums are getting uneasy. One reported that they saw a man in a white robe riling up the masses near the entrance of the slums connecting to the Market District.
It spread like wildfire. It only took one spark and that man in the white robe took advantage of the chaos. Within minutes, the uprising has engulfed the whole slums, then the Market District and the quick response Calpheon soldiers are struggling to suppress them.
By that time, the Kalis Parliament is having an emergency meeting on how to address the issue. Their decision: deploy more soldiers by pulling some from the front lines.
Earlier this morning, the soldiers have successfully suppressed the uprising without any bloodshed thanks to a certain Crisostomo Ibarra's leadership.
Addressing the Issue
"I've told you all countless times that we must ease the problem in the slums!" Giovan Grolin said as he hits the table with his right hand.
"And what would that achieve?" Dominic Erne said, "If we give in to their demands then they will ask for more!"
"Many of our citizens are already suffering from poverty! For the love of Elion why can't you see it!?"
"The people in the slums don't have the backbone to work hard! If a man will not work, then he shall not eat."
"I can't believe I'm hearing this!" Giovan Grolin stands atop his chair to appear taller, "Let me make myself clear: even if they work themselves to death, the high tax rate will only leave them little to nothing! They couldn't even afford a piece of bread!"
Herman Feresio and the other members of the Kalis Council lay silent as Giovan and Dominic are at each other's neck.
Dominic stands up, "I don't get it, why are you so fixated with the slums when we have even more pressing issues?"
"Why am I fixated with the slums? Because those are our people!"
"People who rebelled!" Dominic shouted as he hits the table.
"Because you've made them suffered long enough!"
"Enough!" Herman Feresio said, "Now sit down and stay calm, the both of you."
"Yes… chairman…" Giovan and Dominic said at the same time then sits down.
"Now," Herman Feresio continues, "The Civic Representative is correct, we must address the issue regarding the slums uprising. We're fortunate enough that Crisostomo Ibarra is there to personally handle the situation without any bloodshed…"
On a Mission
Florentino Ibarra enters the Kalis Parliament chamber from the shadows and walks towards Delphad Castillion.
"You've called for me, sir?" Florentino said in a whisper.
"Ah, Florentino," Delphad Castillion whispers as well, "It's a good thing you're here. I have a mission for you."
"I'm honoured, sir," Florentino bowed, "what's my mission?"
"I'd like you to investigate the recent slums uprising. We've received reports that there's someone behind the uprising."
"Where would I begin, sir?"
"Here," Delphad Castillion hands over some documents, "these are the reports from your cousins, Crisostomo and Jacinto."
Florentino skims through the documents, "mind-controlled, sir?"
"Yes, luckily enough, they saw through the spell and instructed the soldiers to only make the rebels lose consciousness. Thanks to their quick thinking, no blood was spilt."
Florentino continues to skim through the documents. Then his eyes went wide open as he reads a specific phrase.
Man in a white robe?
"See something interesting?"
"Sir… I must get going."
Delphad Castillion nods, "May Lord Elion guide your path."
Florentino heads out, leaving the Kalis Council to address the issues.
Somewhere at Treant
Florentino travelled south of Calpheon to the small town of Treant. There he meets with some of the locals and asks questions regarding unusual sightings.
Cousin Jacinto mentioned in the past that there were reports of Kzarka Cultists in this area… It's worth investigating.
"Hey!" Says one of the locals by the bridge, "you can't cross the bridge with your horse, it's unstable. You have to continue on foot."
"Alright, thanks for the heads up."
Florentino then continues on foot.
The entire Treant Forest is quiet, almost too quiet. Not even a single wildlife is there. Even the Treants that are supposed to be roaming around are nowhere to be seen.
Cousin Jacinto's report states that there's an abandoned cottage here where the rumoured man in a white robe was sighted.
By the distance, Florentino can see an abandoned cottage.
That must be it.
Florentino approaches the abandoned cottage.
He grabs a hold of what seems like the remains of a door's casing. Upon tightening his grip, the casing crumbled along with some parts of the cottage.
That… could've been disastrous.
Florentino threads carefully now as he approaches the centre of the room.
"Are those… documents…?" Florentino said as he kneels down.
Burt documents… can't find anything from this now.
Suddenly, Florentino's eyes went wide open in revelation.
Something's wrong… come to think of it… this place smells like it was burnt recently…
Florentino stands up and starts walking towards the exit.
I must get out of here and-
Everything went black.
---
Get My E-books For Free!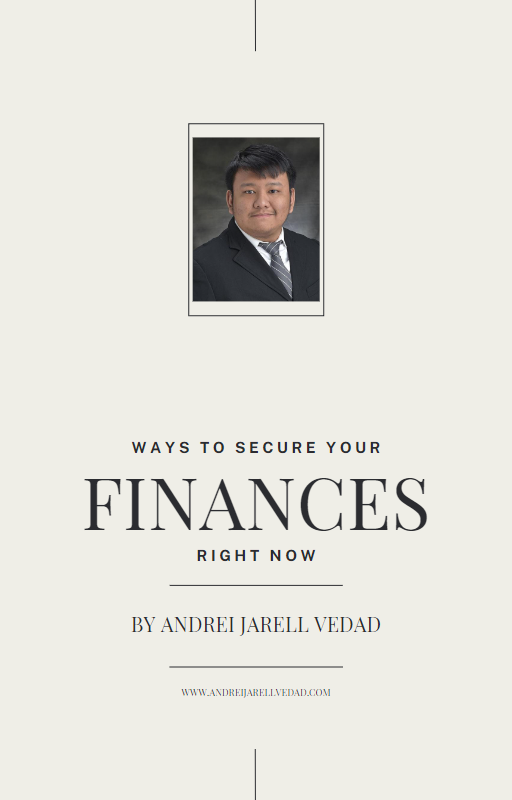 Take control of your financial future and download my e-books: "Ways to Secure Your Finances Right Now" and "The Key To Emergency Funds For Financial Security" today! This comprehensive guides are packed with practical strategies and expert advice to help you achieve financial security and improve your financial literacy.
By subscribing to my Substack Newsletter, you'll gain access to exclusive content, regular updates, and valuable insights on personal finance. You'll stay informed about the latest financial trends, investment opportunities, and money-saving tips.
Don't miss out on this opportunity to equip yourself with the knowledge and tools needed to secure your financial future. Join our community of motivated individuals who are committed to achieving financial freedom and success.
Subscribe to my Substack Newsletter today and get instant access to the e-book "Ways to Secure Your Finances Right Now." Take the first step towards a brighter financial future. Your journey to financial security starts now!
---
---
---
Affiliate Links Disclaimer
My blog posts contain referral/affiliate links, so I can potentially earn via commission. It would help me a lot when you use my referral/affiliate links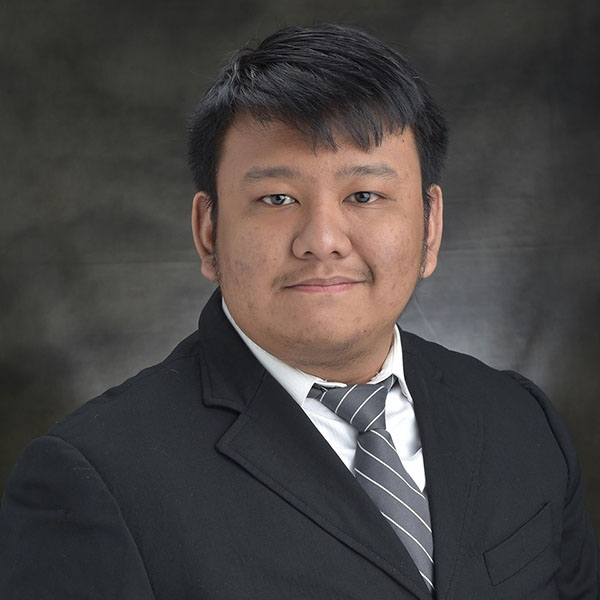 Andrei Jarell Vedad is a passionate financial literacy advocate from the Philippines. With a background in Information Technology and currently pursuing a law degree, Andrei combines his knowledge and expertise to empower individuals in managing their personal finances. Through his blog and extensive research, he shares practical tips, strategies, and thought-provoking articles to help readers make informed financial decisions and achieve their financial goals. With a global perspective, Andrei aims to inspire positive change and foster financial well-being, not only in the Philippines but also worldwide.