Table of Contents
Are you a Filipino entrepreneur looking for profitable business ideas in 2023? Small businesses are the backbone of the economy, and starting your own venture can be both fulfilling and lucrative. In this post, we'll share 10 small business ideas that can help you succeed in the coming year. From food and beverage to service-based, retail, and e-commerce businesses, we've got you covered. Read on to learn more and kickstart your entrepreneurship journey in 2023.
Here's what you can expect from this post:
10 profitable small business ideas for Filipinos in 2023
Tips on how to start and run a successful small business
Additional resources and links for aspiring entrepreneurs.
Food and Beverage Businesses
Food and beverage businesses are always in demand, and Filipinos are known for their love of good food. Here are three small business ideas in this industry:
Idea No. 1
Online food delivery service – With the rise of online delivery platforms, starting your own food delivery service can be a lucrative venture. Partner with local restaurants or create your own food brand and deliver directly to customers' doorsteps.
Idea No. 2
Food truck or food cart business – Filipinos love street food, and a food truck or food cart can be a great way to bring your delicious creations to the masses. Choose a strategic location and offer unique and tasty dishes to stand out from the competition.
Idea No. 3
Specialty coffee shop or café – Coffee is a staple in the Philippines, and starting a specialty coffee shop or café can be a great way to tap into this market. Offer unique blends, cozy ambiance, and delicious pastries to keep customers coming back for more.
Remember to conduct market research, create a solid business plan, and comply with local regulations to ensure the success of your food and beverage business.
Service-Based Businesses
In the service industry, there are plenty of opportunities for small businesses to flourish. Filipinos are known for their hospitality and customer service skills, which make these business ideas perfect for them.
Here are three service-based business ideas that you can consider:
Idea No. 4
Home Cleaning and Sanitation Services – With the ongoing pandemic, people are more conscious about the cleanliness and sanitation of their homes. Starting a business that offers cleaning and sanitation services can be a lucrative opportunity.
Idea No. 5
Personalized Tour and Travel Services – Filipinos love to travel, and personalized tour services can provide a unique experience for tourists. By offering customized tours, you can cater to the interests of your clients and create unforgettable travel experiences.
Idea No. 6
Online Tutoring or Coaching Services – As education continues to evolve, online tutoring and coaching services are becoming increasingly popular. If you have a skill or expertise in a particular area, you can offer your services online and cater to a global audience. This business idea is perfect for those who want to work from home and have a flexible schedule.
Consider these service-based business ideas and find the one that aligns with your skills and interests.
Retail and E-Commerce Businesses
In today's digital age, e-commerce has become increasingly popular among consumers. With the rise of online shopping, starting an online retail business can be a lucrative and rewarding venture. Here are three profitable retail and e-commerce business ideas for Filipinos in 2023:
Idea No. 7
Online thrift store or reseller business – If you have an eye for fashion and a passion for thrifting, starting an online thrift store or reseller business might be the right fit for you. With the growing trend of sustainable fashion, there is a high demand for pre-loved clothing and accessories. You can start by sourcing items from thrift stores, garage sales, or even your own closet and reselling them online for a profit.
Idea No. 8
Personalized gift shop or event planning services – Filipinos are known for their love of celebrations, and personalized gifts and event planning services are always in high demand. Starting an online personalized gift shop or event planning service can be a great opportunity to tap into this market. You can create personalized gifts such as mugs, shirts, or even custom-made jewelry, or offer event planning services for weddings, birthdays, and other special occasions.
Idea No. 9
Online skincare and beauty products store – The beauty industry is booming, and Filipinos are no exception to this trend. Starting an online skincare and beauty products store can be a great way to tap into this market. You can source products from local manufacturers or even create your own line of skincare and beauty products. With the right marketing strategy and a strong online presence, this business can be a profitable venture.
With the right mindset and dedication, these retail and e-commerce businesses can be successful ventures for Filipinos in 2023. Don't be afraid to get creative and think outside the box when it comes to starting your own business.
Miscellaneous Businesses
If you're an animal lover, starting a pet care and grooming business could be a great opportunity for you. According to a report from the American Pet Products Association, pet ownership in the Philippines has been steadily increasing over the years, with dogs and cats being the most popular pets. This means that there is a growing demand for pet care services such as grooming, boarding, and walking.
Idea No. 10
Pet care and grooming services – Offer pet grooming services such as bathing, trimming, and nail clipping, as well as pet sitting, dog walking, and boarding services. You can even specialize in a particular type of pet, such as cats or dogs, or offer services for all types of animals. Make sure to research local regulations and licensing requirements before launching your business.
Starting a pet care business can be rewarding both financially and personally, as you get to spend time with adorable pets while helping their owners take care of them. With the right skills and knowledge, you can make a successful business out of your passion for animals.
Conclusion
In conclusion, starting a small business in 2023 can be a lucrative and fulfilling venture for Filipinos. Here is a quick recap of the 10 profitable small business ideas for Filipinos in 2023 that we have covered in this post:
I. Food and Beverage Businesses
Online food delivery service
Food truck or food cart business
Specialty coffee shop or café
II. Service-Based Businesses 4. Home cleaning and sanitation services
Personalized tour and travel services
Online tutoring or coaching services
III. Retail and E-Commerce Businesses
Online thrift store or reseller business
Personalized gift shop or event planning services
Online skincare and beauty products store
IV. Miscellaneous Businesses
Pet care and grooming services
I hope that this list of small business ideas has inspired you to consider starting your own business in 2023. As we have seen, each of these businesses has the potential to be profitable and can cater to the needs and demands of the current market.
If you are interested in starting a small business, there are many resources available to help you get started. Here are some links to useful resources:
Remember, starting a small business requires dedication, hard work, and a willingness to learn and adapt. But with the right mindset, resources, and guidance, you can turn your small business idea into a successful and profitable venture.
---
Relevant Blog Posts
Here are some relevant blog posts that you can read after this one:
I hope these blog posts are useful and informative to you.
---
Disclaimer
I am a financial advisor representing Pru Life UK Tuslia Branch. Please note that the information provided on this website and during consultations is for general informational purposes only and should not be considered as personalized financial advice.
While I strive to ensure the accuracy and timeliness of the information presented, financial situations can vary, and the content may not be applicable to everyone. Therefore, it is essential to consult with a qualified financial professional or advisor before making any financial decisions.
As a financial advisor, my recommendations are based on the information you provide, your individual circumstances, and your stated financial goals. However, it is important to understand that investing and financial planning involve risks, and there are no guarantees of specific outcomes or returns.
Pru Life UK Tuslia Branch, as the principal organization I represent, is a reputable financial institution. However, please be aware that the views expressed on this website or during consultations are my own and may not necessarily reflect the official positions or opinions of Pru Life UK.
Before purchasing any financial products or services, it is advisable to thoroughly review all relevant documents, including prospectuses, policy contracts, and terms and conditions, to ensure a clear understanding of the associated costs, risks, and benefits.
By accessing this website or engaging in consultations, you acknowledge and agree that any actions taken based on the information provided are at your own risk, and neither I nor Pru Life UK shall be held liable for any direct or indirect consequences arising from such actions.
For personalized financial advice specific to your circumstances, it is strongly recommended to schedule a consultation with me or another authorized representative of Pru Life UK.
Please feel free to reach out to me with any questions or concerns you may have.
---
Get My E-books For Free!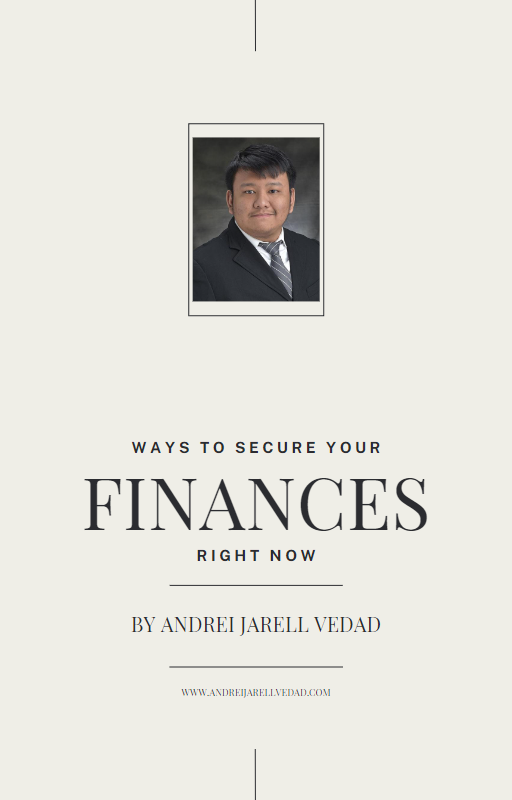 Take control of your financial future and download my e-books: "Ways to Secure Your Finances Right Now" and "The Key To Emergency Funds For Financial Security" today! This comprehensive guides are packed with practical strategies and expert advice to help you achieve financial security and improve your financial literacy.
By subscribing to my Substack Newsletter, you'll gain access to exclusive content, regular updates, and valuable insights on personal finance. You'll stay informed about the latest financial trends, investment opportunities, and money-saving tips.
Don't miss out on this opportunity to equip yourself with the knowledge and tools needed to secure your financial future. Join our community of motivated individuals who are committed to achieving financial freedom and success.
Subscribe to my Substack Newsletter today and get instant access to the e-book "Ways to Secure Your Finances Right Now." Take the first step towards a brighter financial future. Your journey to financial security starts now!
---
---
---
Affiliate Links Disclaimer
My blog posts contain referral/affiliate links, so I can potentially earn via commission. It would help me a lot when you use my referral/affiliate links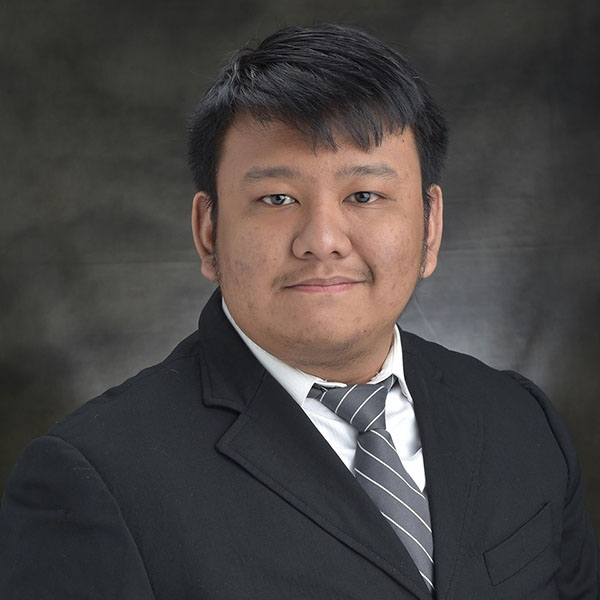 Andrei Jarell Vedad is a passionate financial literacy advocate from the Philippines. With a background in Information Technology and currently pursuing a law degree, Andrei combines his knowledge and expertise to empower individuals in managing their personal finances. Through his blog and extensive research, he shares practical tips, strategies, and thought-provoking articles to help readers make informed financial decisions and achieve their financial goals. With a global perspective, Andrei aims to inspire positive change and foster financial well-being, not only in the Philippines but also worldwide.