Table of Contents
Ways To Secure Your Finances Right Now
Financial security is essential for a stable and fulfilling life. However, many Filipinos face challenges in achieving it due to limited access to resources and a lack of financial education. The COVID-19 pandemic further highlighted the need for financial security, as unemployment rates soared and remittances declined. In this blog post, we provide practical tips and strategies to help Filipinos secure their finances. Whether you're starting to manage your finances or looking to improve your financial situation, this guide offers actionable advice to help you reach your goals.
Understand Your Current Financial Situation
Financial security is vital for achieving long-term goals and peace of mind. To secure your financial future, it is essential to comprehend your current financial situation. This involves assessing your income, expenses, and debts, creating a budget, tracking expenses, and being aware of your credit score.
Assessing your current income, expenses, and debts:

Evaluate your sources of income, including salary, additional earnings, and government benefits.
Analyze your expenses to gain a clear understanding of your spending habits and identify areas for potential savings.
Determine the extent of your debts, such as loans or credit card balances.

Creating a budget and tracking expenses:

Develop a comprehensive budget that accounts for your income and allocates funds for essential expenses, savings, and debt repayment.
Track your expenses meticulously to ensure they align with your budget and identify any unnecessary or excessive spending.

Knowing your credit score:

Obtain your credit score, which reflects your creditworthiness and repayment capability.
A good credit score opens doors to favorable loan rates and financial opportunities, while a poor credit score can impede your ability to secure loans or other financial arrangements.
Understanding your financial situation empowers you to take control of your finances and work towards achieving long-term financial goals. By assessing your income, expenses, and debts, creating a budget, tracking expenses, and being aware of your credit score, you can make informed decisions and pave the way for a more secure financial future.
Build an Emergency Fund
Having an emergency fund is crucial for financial security. It serves as a safety net to protect against unexpected expenses and provides peace of mind during challenging times. Here's what you need to know about building an emergency fund:
The importance of having an emergency fund:

Financial emergencies can occur at any time, making it essential to have a dedicated fund.
An emergency fund helps cover unexpected expenses without resorting to high-interest debt or depleting savings meant for other purposes, such as retirement.

Determining the amount to save:

The ideal size of your emergency fund depends on factors like monthly expenses, income stability, and dependents.
Experts recommend saving at least 3-6 months' worth of living expenses. Those with unpredictable income should aim for 9-12 months' worth.

Tips for saving money:

Create a budget and identify areas where you can reduce expenses, redirecting the saved funds towards your emergency fund.
Automate savings by setting up regular transfers from your checking account to your emergency fund.
Seek additional sources of income through side jobs, selling unused items, or participating in online paid surveys.

Maintaining liquidity and minimizing risk:

Keep your emergency fund in a liquid account, such as a high-yield savings or money market account, for quick access.
Avoid investing the emergency fund in volatile assets like stocks, as it may jeopardize your ability to cover unexpected expenses.
Remember that the primary purpose of an emergency fund is to provide financial security, not generate investment returns.
Building an emergency fund is a critical step towards securing your finances. By understanding the importance of an emergency fund, determining the appropriate savings amount, implementing effective saving strategies, and maintaining liquidity, you can create a safety net that offers protection and financial stability in times of unexpected expenses.
Invest for Your Future
Investing plays a pivotal role in securing your financial future by allocating your money to various assets with the aim of generating returns. Here's what you need to know about investing:
Benefits of Investing:

Building wealth: Investing allows you to grow your wealth over time through potential returns on your investments.
Beating inflation: Investing helps your money keep pace with inflation, preserving its value in the long run.
Diversification: Investing in different assets helps spread risk and minimize the impact of market volatility.

Different Types of Investment Opportunities Available in the Philippines:

Stocks: Owning shares of companies can yield returns through dividends or capital appreciation.
Bonds: Lending money to issuers, such as the government or corporations, in exchange for regular interest payments.
Mutual funds: Pooling funds with other investors to invest in a diversified portfolio of assets managed by professionals.
Real estate: Buying and selling properties for rental income or capital appreciation.

Risks and Rewards of Investing:

Market volatility: Investments can experience fluctuations in value due to market conditions, resulting in gains or losses.
Risk vs. reward: Higher-risk investments generally offer greater potential returns, but also come with a higher risk of loss.
Long-term perspective: Investing requires patience and the ability to withstand market fluctuations, as it is a long-term strategy.
Investing is a valuable tool for building wealth, diversifying your portfolio, and outpacing inflation. However, it's important to carefully consider the risks involved and align your investments with your financial goals, risk tolerance, and time horizon. Seeking professional financial advice can provide valuable guidance for making informed investment decisions. By investing wisely and having a long-term perspective, you can work towards securing your financial future.
Protect Your Assets
Protecting your assets is a crucial aspect of financial security. Insurance plays a vital role in safeguarding your belongings, providing financial protection against unexpected events. Here's what you need to know about protecting your assets:
Importance of Insurance:

Insurance helps manage risk by transferring the financial burden of unexpected events to an insurance company.
It provides peace of mind and protects you from bearing the full cost of repairing or replacing damaged property or paying for medical expenses on your own.

Types of Insurance You Should Consider:

Homeowners insurance: Covers your home and its contents against damage or loss.
Auto insurance: Protects you from financial liability in the event of an accident.
Health insurance: Helps cover medical expenses in case of illness or injury.
Life insurance: Provides financial support to your loved ones in the event of your death.
Disability insurance: Offers income protection if you become unable to work due to a disability.
Umbrella insurance: Provides additional liability coverage beyond the limits of other policies.

Finding the Right Insurance Policy for Your Needs:

Research and compare different policies to find the one that suits your needs.
Consider coverage limits, deductibles, premiums, and exclusions.
Read the policy documents carefully and ask questions to clarify any doubts.
Protecting your assets through insurance is a crucial step in achieving financial security. Insurance helps you manage the financial risks associated with unexpected events and provides peace of mind. By understanding the types of insurance available and finding the right policies for your needs, you can safeguard your assets and have the confidence to navigate life's uncertainties. Remember to combine insurance with other financial strategies for a comprehensive approach to long-term financial security.
Plan for Retirement
Planning for retirement is a crucial step towards achieving long-term financial security. Here's what you need to know:
Starting early to plan for retirement:

Beginning retirement planning early allows for more time to save and invest, leading to a more comfortable retirement.
With increasing lifespans, it's important to ensure you have enough savings to support yourself during your golden years.

Retirement options available in the Philippines:

The Social Security System (SSS) and the Government Service Insurance System (GSIS) are available for government sector employees.
Private employees can contribute to the SSS or opt for a private pension plan offered by their employer.

Calculating how much you need for retirement:

Determining the amount needed for retirement involves considering factors such as current expenses, inflation, and life expectancy.
Estimate the funds required to cover retirement expenses and create a savings plan to achieve that goal.
Retirement planning is a vital aspect of securing your financial future. By starting early, understanding available options, and accurately calculating your retirement needs, you can ensure a comfortable retirement. Don't delay in planning for your future. Take action now to secure your financial well-being in retirement.
Pay Off Debt
Paying off debt is a crucial aspect of achieving financial security. Here's what you need to know:
Understanding the Different Types of Debt:

Differentiate between "good debt" (e.g., mortgage, student loans) and "bad debt" (e.g., credit card debt, high-interest loans).
Good debt helps you achieve long-term goals, while bad debt can quickly become overwhelming.

Creating a Debt Repayment Plan:

Start by listing all debts, including creditors, balances, interest rates, and minimum monthly payments.
Prioritize debts based on interest rates and focus on paying off high-interest debts first.

Debt Repayment Strategies:

Consider using the debt snowball method (paying off smallest debt first) or the debt avalanche method (paying off highest interest debt first).

Tips for Paying Off Debt:

Create a budget and reduce unnecessary expenses to allocate more money towards debt repayment.
Explore options like debt consolidation with lower interest rates or balance transfer credit cards.
Seek assistance from credit counseling services or debt management programs if needed.
Paying off debt is a vital step towards financial security. By understanding the types of debt, creating a repayment plan, and utilizing helpful tips, you can take control of your finances and work towards a debt-free future. Start today and pave the way to a more secure financial life.
Protect Your Identity and Financial Information
In today's digital age, safeguarding your personal and financial information is crucial. Here's what you need to know:
Importance of securing personal and financial information:

Cybercriminals target personal and financial information for fraudulent activities like identity theft.
Identity theft can harm your credit standing and take time to recover from.

How to protect yourself from identity theft:

Be cautious with sharing personal information and limit it to necessary situations.
Create strong passwords and use a password manager to manage them securely.
Keep your devices updated with security software and avoid using public Wi-Fi for sensitive information.
Regularly review your financial statements for any suspicious activity.

What to do if your identity is stolen:

Contact your financial institution to report unauthorized activity and freeze your account if needed.
File a report with the authorities (e.g., Philippine National Police, National Bureau of Investigation) to create a record.
Check your credit report for unauthorized accounts or activity and request a free copy from the Credit Information Corporation.
Protecting your identity and financial information is essential for maintaining financial security. By being cautious, using strong passwords, securing devices, and monitoring your financial statements, you can reduce the risk of identity theft. If you suspect identity theft, act promptly by reporting to financial institutions and authorities. Stay vigilant to ensure ongoing financial security.
Learn to Manage Your Taxes
Managing your taxes is an essential part of achieving financial security. Here's what you need to know:
Understanding your tax obligations:

Know the types of taxes you're required to pay in the Philippines, such as income tax, value-added tax (VAT), and estate tax.
Consult with a tax professional or research current tax laws as tax obligations may vary based on your income and business activities.

Tips for preparing and filing taxes:

Maintain accurate records of income and expenses to report income correctly and utilize deductions and credits.
File your taxes on time to avoid penalties and interest charges (typically due by April 15th for individual taxpayers in the Philippines).

How to reduce tax liability:

Take advantage of tax deductions and credits available to you.
Examples include tax-deductible contributions to registered retirement plans and tax credits for donations to registered charities.
Managing taxes is crucial for financial security. Understand your tax obligations, accurately prepare and file your taxes, and maximize deductions and credits to minimize your tax liability. Consulting with a tax professional can provide guidance. Remember, managing taxes is an ongoing process in securing your financial future.
Seek Professional Financial Advice
Seeking professional financial advice is a valuable investment in securing your finances. Here's what you need to know:
Benefits of seeking professional financial advice:
Expertise: Financial advisors have the knowledge and experience to provide personalized advice for your specific needs and goals.
Objectivity: They offer an objective perspective, helping you make rational financial decisions based on facts rather than emotions.
Time-saving: Financial advisors handle complex tasks and research, saving you time and reducing overwhelm.
Access to resources: They have access to a wide range of tools and resources that can aid in achieving your financial goals, and can connect you with other professionals if needed.
Choosing the right financial advisor:
Qualifications: Look for a financial advisor with relevant certifications, such as a Certified Financial Planner (CFP), to ensure expertise and quality advice.
Experience: Consider their industry experience and whether they have worked with clients in similar situations as yours.
Services: Ensure the advisor offers the specific services you require, such as investment management or retirement planning.
Fees: Understand their fee structure and ensure it is transparent and reasonable.
Questions to ask a financial advisor:
Approach to financial planning
Services offered and fee structure
Qualifications and experience
Request references from other clients.
Seeking professional financial advice is a wise investment for your financial future. Choose the right advisor, ask relevant questions, and benefit from their insights and guidance. Remember, securing your finances is an ongoing process, and professional advice plays a crucial role in that process.
Conclusion
Achieving financial security involves a combination of strategies to reach your financial goals. It requires understanding your current financial situation, building an emergency fund, investing wisely, protecting your assets, planning for retirement, paying off debt, safeguarding your identity and financial information, and managing taxes. These steps work together to ensure your financial future.
Financial security is an ongoing process that requires regular assessment and adjustment. Take action today by evaluating your finances, identifying areas for improvement, and implementing the necessary strategies. Seek professional financial advice if needed.
Remember, financial security is a journey, and by securing your finances now, you can enjoy a future with peace of mind and financial freedom.
---
Relevant Blog Posts
Here are some relevant blog posts that you can read after this one:
I hope these blog posts are useful and informative to you.
---
For Your Reference
Budgeting
For your reference, you can read these blog articles relevant to budgeting:
Debt
For your reference, you can read these blog articles relevant to debt:
Emergency Funds
---
Disclaimer
I am a financial advisor representing Pru Life UK Tuslia Branch. Please note that the information provided on this website and during consultations is for general informational purposes only and should not be considered as personalized financial advice.
While I strive to ensure the accuracy and timeliness of the information presented, financial situations can vary, and the content may not be applicable to everyone. Therefore, it is essential to consult with a qualified financial professional or advisor before making any financial decisions.
As a financial advisor, my recommendations are based on the information you provide, your individual circumstances, and your stated financial goals. However, it is important to understand that investing and financial planning involve risks, and there are no guarantees of specific outcomes or returns.
Pru Life UK Tuslia Branch, as the principal organization I represent, is a reputable financial institution. However, please be aware that the views expressed on this website or during consultations are my own and may not necessarily reflect the official positions or opinions of Pru Life UK.
Before purchasing any financial products or services, it is advisable to thoroughly review all relevant documents, including prospectuses, policy contracts, and terms and conditions, to ensure a clear understanding of the associated costs, risks, and benefits.
By accessing this website or engaging in consultations, you acknowledge and agree that any actions taken based on the information provided are at your own risk, and neither I nor Pru Life UK shall be held liable for any direct or indirect consequences arising from such actions.
For personalized financial advice specific to your circumstances, it is strongly recommended to schedule a consultation with me or another authorized representative of Pru Life UK.
Please feel free to reach out to me with any questions or concerns you may have.
---
Get My E-books For Free!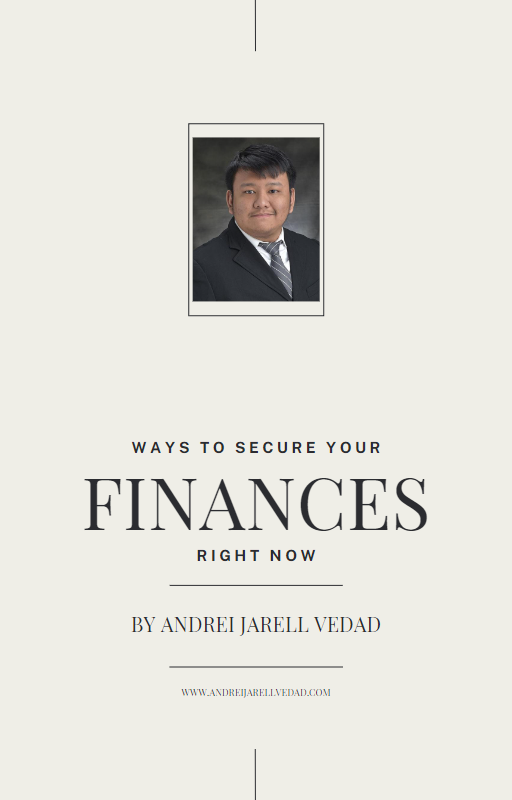 Take control of your financial future and download my e-books: "Ways to Secure Your Finances Right Now" and "The Key To Emergency Funds For Financial Security" today! This comprehensive guides are packed with practical strategies and expert advice to help you achieve financial security and improve your financial literacy.
By subscribing to my Substack Newsletter, you'll gain access to exclusive content, regular updates, and valuable insights on personal finance. You'll stay informed about the latest financial trends, investment opportunities, and money-saving tips.
Don't miss out on this opportunity to equip yourself with the knowledge and tools needed to secure your financial future. Join our community of motivated individuals who are committed to achieving financial freedom and success.
Subscribe to my Substack Newsletter today and get instant access to the e-book "Ways to Secure Your Finances Right Now." Take the first step towards a brighter financial future. Your journey to financial security starts now!
---
---
---
Affiliate Links Disclaimer
My blog posts contain referral/affiliate links, so I can potentially earn via commission. It would help me a lot when you use my referral/affiliate links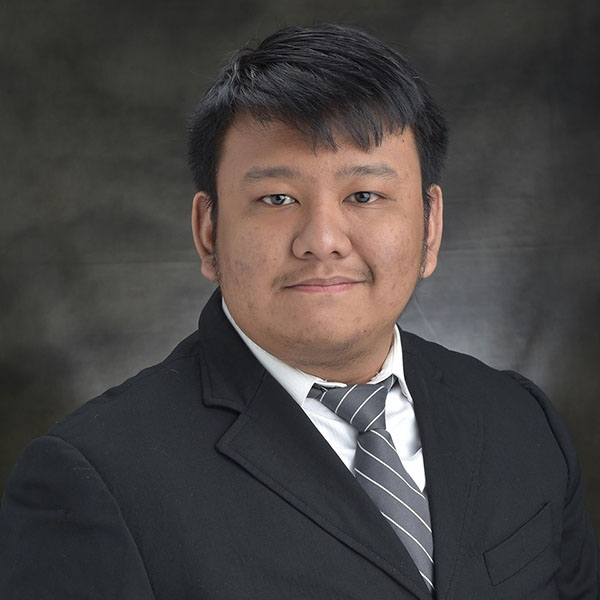 Andrei Jarell Vedad is a passionate financial literacy advocate from the Philippines. With a background in Information Technology and currently pursuing a law degree, Andrei combines his knowledge and expertise to empower individuals in managing their personal finances. Through his blog and extensive research, he shares practical tips, strategies, and thought-provoking articles to help readers make informed financial decisions and achieve their financial goals. With a global perspective, Andrei aims to inspire positive change and foster financial well-being, not only in the Philippines but also worldwide.