Table of Contents
Frugal living is a lifestyle choice that involves making conscious decisions to reduce expenses and prioritize saving money. It doesn't mean being cheap or sacrificing quality of life, but rather finding ways to live within your means and spend money wisely. In this blog post, we'll explore some frugal living tips that are specifically geared towards Filipinos.
Living frugally has numerous benefits, including reducing financial stress and anxiety, increasing savings for future goals, and allowing you to live a simpler and more sustainable lifestyle. By being mindful of your spending habits and making intentional choices, you can improve your overall financial wellbeing.
The purpose of this blog post is to provide practical and actionable frugal living tips that can help Filipinos save money and live more sustainably. Whether you're looking to pay off debt, save for a down payment on a home, or simply live a more fulfilling life without financial strain, these tips can help you achieve your goals. So, let's dive into some frugal living tips that you can start implementing today!
Budgeting
Frugal living starts with creating and sticking to a budget. Budgeting is a tool used to manage income and expenses effectively. By doing so, you can make informed decisions about where your money goes and avoid overspending.
Tips for creating to your budget
Calculate your monthly income and expenses.
Prioritize your expenses according to their importance.
Consider trimming your non-essential expenses to save money.
Allocate money for unexpected expenses such as emergencies.
Review and adjust your budget regularly.
Sticking to a budget is equally important. It helps you stay on track and avoid overspending.
Tips for sticking to your budget
Avoid impulse buying and stick to your list when shopping.
Consider using cash instead of credit cards to prevent overspending.
Look for ways to save money, such as buying in bulk or shopping for discounts.
Track your spending to ensure you're sticking to your budget.
Review your budget regularly to make sure you're on track to meet your financial goals.
By following these tips, you can create a budget and stick to it, making frugal living a part of your everyday life.
Read my blog post about budgeting and budget allocation:
Saving Money
Saving money is a key component of frugal living.
Tips on how to save money on essential expenses
Ways to save money on groceries and food
Buy in bulk.
Plan meals ahead of time.
Look for sales and discounts.
Consider buying generic brands.
Tips for cutting back on utility bills
Unplug appliances when not in use.
Turn off lights when leaving a room.
Use energy-efficient light bulbs.
Consider using fans instead of air conditioning.

I know this can be hard, especially since the Philippines is located near the equator and that recently the temperature rises up to 50 °C.
Ideas for reducing transportation costs
Walk or bike to nearby destinations.
Use public transportation.
I just hope that the Department of Transportation and the government would improve our infrastructure.
Carpool with friends or co-workers.
Avoid unnecessary driving.
Suggestions for finding affordable housing options
Consider living with roommates.
Renting a smaller space.
Finding a place outside the city center.
Live with your parents or relatives.

We're Filipinos, it's in our culture to live under the same roof with our parents and relatives. As of this writing, I still live with my parents.
But of course, mental health matters as well. I understand if you don't want to live with your parents or relatives. If you're living in a toxic environment, it's better to pack up and leave and find a better alternative.
By incorporating these tips into your lifestyle, you can save money and live frugally in the Philippines.
I wrote a detailed blog post about the smart habits that helps you save money:
Earning Money
While cutting costs is important for frugal living, increasing your income is equally important.
Ways you can earn more money
Part-time job opportunities
Consider taking on a part-time job on weekends or during your free time to earn extra cash. There are plenty of opportunities available in the Philippines, such as working in retail, food service, or delivery.
Side hustles
Starting a side hustle is a great way to earn extra income. You can turn your hobbies or skills into a profitable business. Some popular side hustles in the Philippines include selling homemade products, providing freelance services like writing or graphic design, or driving for ride-sharing services.
Passive income streams
Passive income streams are sources of income that require minimal effort on your part. Examples include renting out a spare room on Airbnb, investing in stocks or real estate, or creating and selling digital products.
By increasing your income, you can have more money to save or invest towards your financial goals.
I wrote a blog about what I've been doing to earn money online, if you're interested about my online earning journey, read it here:
Mindset and Lifestyle
Frugal living is not just about saving money, it's a mindset and lifestyle that can have a positive impact on your finances and overall well-being. In this section, we'll discuss the importance of adopting a frugal mindset, share suggestions for developing frugal habits, and explore sustainable frugal living.
Adopting a frugal mindset can help you prioritize your spending and make intentional choices about how you use your money.
Developing frugal habits such as meal planning, shopping second-hand, and DIY projects can help you save money and reduce waste.
Sustainable frugal living involves finding ways to live frugally without sacrificing your quality of life or the environment. This may include practices such as upcycling, composting, and using public transportation.
By embracing a frugal mindset and lifestyle, you can not only save money, but also reduce your environmental impact and lead a more intentional and fulfilling life.
Conclusion
Living a frugal lifestyle may seem daunting, but it can greatly benefit your finances and overall well-being. Here's a quick recap of the frugal living tips we've discussed in this post:
Budget your expenses and stick to it
Save money on groceries, utilities, transportation, and housing
Earn more through part-time jobs, side hustles, and passive income streams
Adopt a frugal mindset and develop sustainable habits
Remember, frugal living is all about making conscious choices to prioritize your needs over wants. By following these tips and making small changes to your lifestyle, you can save money and reduce financial stress.
I hope this post has inspired you to start your frugal living journey. Give it a try and see how it can positively impact your life. Good luck!
---
Relevant Blog Posts
Here are some relevant blog posts that you can read after this one:
I hope these blog posts are useful and informative to you.
---
For Your Reference
Budgeting
For your reference, you can read these blog articles relevant to budgeting:
Debt
For your reference, you can read these blog articles relevant to debt:
Emergency Funds
---
Disclaimer
I am a financial advisor representing Pru Life UK Tuslia Branch. Please note that the information provided on this website and during consultations is for general informational purposes only and should not be considered as personalized financial advice.
While I strive to ensure the accuracy and timeliness of the information presented, financial situations can vary, and the content may not be applicable to everyone. Therefore, it is essential to consult with a qualified financial professional or advisor before making any financial decisions.
As a financial advisor, my recommendations are based on the information you provide, your individual circumstances, and your stated financial goals. However, it is important to understand that investing and financial planning involve risks, and there are no guarantees of specific outcomes or returns.
Pru Life UK Tuslia Branch, as the principal organization I represent, is a reputable financial institution. However, please be aware that the views expressed on this website or during consultations are my own and may not necessarily reflect the official positions or opinions of Pru Life UK.
Before purchasing any financial products or services, it is advisable to thoroughly review all relevant documents, including prospectuses, policy contracts, and terms and conditions, to ensure a clear understanding of the associated costs, risks, and benefits.
By accessing this website or engaging in consultations, you acknowledge and agree that any actions taken based on the information provided are at your own risk, and neither I nor Pru Life UK shall be held liable for any direct or indirect consequences arising from such actions.
For personalized financial advice specific to your circumstances, it is strongly recommended to schedule a consultation with me or another authorized representative of Pru Life UK.
Please feel free to reach out to me with any questions or concerns you may have.
---
Get My E-books For Free!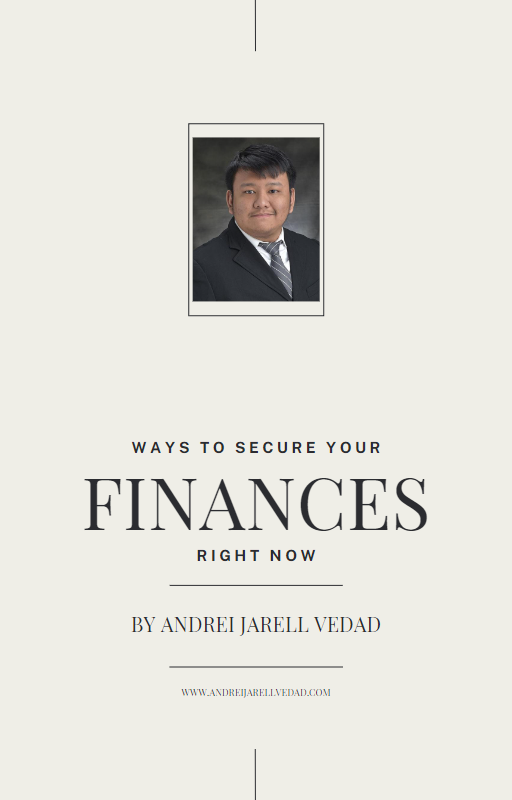 Take control of your financial future and download my e-books: "Ways to Secure Your Finances Right Now" and "The Key To Emergency Funds For Financial Security" today! This comprehensive guides are packed with practical strategies and expert advice to help you achieve financial security and improve your financial literacy.
By subscribing to my Substack Newsletter, you'll gain access to exclusive content, regular updates, and valuable insights on personal finance. You'll stay informed about the latest financial trends, investment opportunities, and money-saving tips.
Don't miss out on this opportunity to equip yourself with the knowledge and tools needed to secure your financial future. Join our community of motivated individuals who are committed to achieving financial freedom and success.
Subscribe to my Substack Newsletter today and get instant access to the e-book "Ways to Secure Your Finances Right Now." Take the first step towards a brighter financial future. Your journey to financial security starts now!
---
---
---
Affiliate Links Disclaimer
My blog posts contain referral/affiliate links, so I can potentially earn via commission. It would help me a lot when you use my referral/affiliate links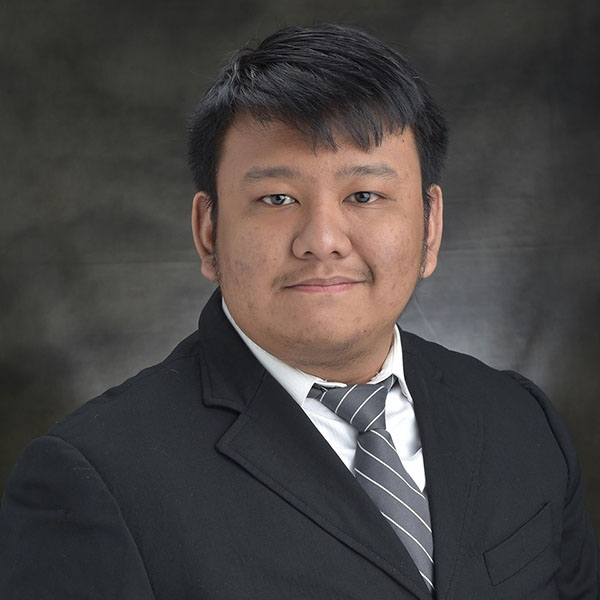 Andrei Jarell Vedad is a passionate financial literacy advocate from the Philippines. With a background in Information Technology and currently pursuing a law degree, Andrei combines his knowledge and expertise to empower individuals in managing their personal finances. Through his blog and extensive research, he shares practical tips, strategies, and thought-provoking articles to help readers make informed financial decisions and achieve their financial goals. With a global perspective, Andrei aims to inspire positive change and foster financial well-being, not only in the Philippines but also worldwide.