Table of Contents
Who am I?
A little bit of context about myself: I live in the Philippines, I'm 25 years old, I finished college back in 2019 then worked for 2 years in the government sector. I quit my job, so I can pursue law but when my father passed away this January 2023, I stopped. Then I've been living in the province with my mother ever since. I'm not in education, employment, or training. I also have one sibling, my little sister, who is in her 1st year of college.
Being financially independent is one of my dream, but it can be challenging when you don't have a steady income. Inspired by Robert Kiyosaki's book "Rich Dad Poor Dad," I embarked on a journey to explore different ways to earn money online. In this blog post, I'll share my experiences, including my attempts at affiliate marketing on Facebook and investing in dividend stocks.
Living With My Mother
My father was the breadwinner of the family and my mother is a high school teacher in public school. My father passed away due to pancreatic cancer. The reason why I stopped pursuing law is that my mother's salary can't support my little sister, and I's education. You might ask, "why didn't you just go back to your old job?" And I say this, I'm not going back there ever again, but that's a story for another time, also it pays way below minimum wage. Finding a job in the Philippines is hard enough at it is if you don't have the right connections, and it's harder to find a job that pays well enough to support studying law, let alone the cost of living.
As I've said earlier, I stopped pursuing law, and I've been living with my mother in the province ever since my father passed away. In the Philippines, it's a common thing to live with your parents, even if you're already an adult. I'm not complaining much, I don't have to pay for rent, I have a roof over my head, a bed to sleep, and good food. The only complaint I have is I don't have any money. Since I'm living with my mother, I have no reason to be given an allowance. But I know I can't live like that for the rest of my life. I don't want to be a burden to my mother.
Rich Dad Poor Dad
Back when I was still studying law, I bought the book "Rich Dad Poor Dad" by Robert Kiyosaki, but I didn't have the time to read it because of the mountains of mountains of case readings and codals. I only got the time to read it now. After reading "Rich Dad Poor Dad," I realized the importance of financial independence and the need to find ways to generate income without relying solely on a traditional job. It taught me a lot of things. What resonates to me the most are these quotes:
There is a difference between being poor and being broke. Broke is temporary. Poor is eternal.

I forbid myself from saying, "I can't afford it." I have disciplined myself to ask instead, "How can I afford it?" Asking myself how I can afford something opens and challenges my mind — to think. The words we say to ourselves and the words we believe are the most powerful forces in the world.
With the inspiration I got from "Rich Dad Poor Dad", I began to apply what I've learned and share it to everyone to spread awareness of financial literacy. I've written a few blog posts here on Medium about it as well.
Earning Money Online
Affiliate Marketing
With limited options and resources, and since I'm always in front of my laptop and on my phone, I realize that instead of just playing video games and scrolling through social media, why not utilize it? So, I turned to the online world for earning opportunities. I started by creating two Facebook pages, "Eco-Friendly Finds" and "Glam Beauty Hub," where I could promote products and services as an affiliate marketer. However, despite my efforts, I haven't seen significant results yet. Since I only started it a few weeks back, it's not a surprise, so I keep an optimistic mind about it. Nevertheless, I'm determined to keep learning and improving my marketing strategies.
Print On Demand
I've tried researching about print on demand strategy, but the resources in the Philippines is too limited, or I haven't found the right one that fits me. The problem is, most print on demand are from overseas and doesn't accept prepaid debit cards. However, I'm not giving up just yet, I'll keep researching about this strategy and apply it.
Kindle Direct Publishing
I started publishing on KDP, as of now, I have 2 books available on KDP: "Jack and the Treasure of Love" a short story children's e-book, and "Words of Affirmation" a paperback collection of words of affirmation. I have a few more manuscripts that I'm still working on, and I'll publish it there.
Writing Blogs
It's not really a surprise, that's one of the reason why I'm writing here on Medium, for the earning opportunity, but I know that's a long way to go. Right now, I'm alright with just sharing to everyone what I write. Writing on Medium is also a way for me to express myself. I do love writing and I find that Medium is a great way for me to share what I wrote. I might not have enough traffic, but I enjoy the process.
Investing
I've started investing in the Philippine Stock Market when I was still working, and I've accumulated at around 15,000 pesos worth of dividend stocks. While the annual returns are modest, it's a passive income stream that provides me with a small financial cushion. I'm constantly learning about different investment strategies and exploring opportunities to diversify my portfolio. Investing in stocks is my long term strategy because it has shown that it provides great returns in the long run, especially now that the stock market is bearish, it only means that I can buy quality stocks in a discount.
My only regret about investing in the Philippine Stock Market is that I didn't start earlier.
Improving Myself
I've been attending free webinars, studying successful affiliate marketers' techniques, and staying updated with the latest industry trends. I'm also leveraging social media to build my online presence and engage with my target audience. COL Financial, for instance, provides free webinars about investments. On YouTube, I'm watching videos about financial literacy and ways to earn money online, and how to improve it. Reading books is also a valuable way to improve myself. Books like "Rich Dad Poor Dad", "The Intelligent Investor", and "The Millionaire Next Door" are just some of the books I've read.
Despite the challenges I've faced, I've learned valuable lessons along the way. I've learned to be resourceful, persistent, and adaptable in the online world. I've also gained new skills in marketing, finance, and investment. While it hasn't been easy, I'm grateful for the opportunities I've discovered through online earning.
Being financially independent is not easy, but it's essential for personal growth and development. Despite my current circumstances, I'm determined to find a way to make a living online. If you're in a similar situation, know that you're not alone, and there are many ways to earn online, but it takes time, effort, and perseverance. Keep exploring, keep learning, and keep pushing forward towards your goals.
---
---
Get My E-books For Free!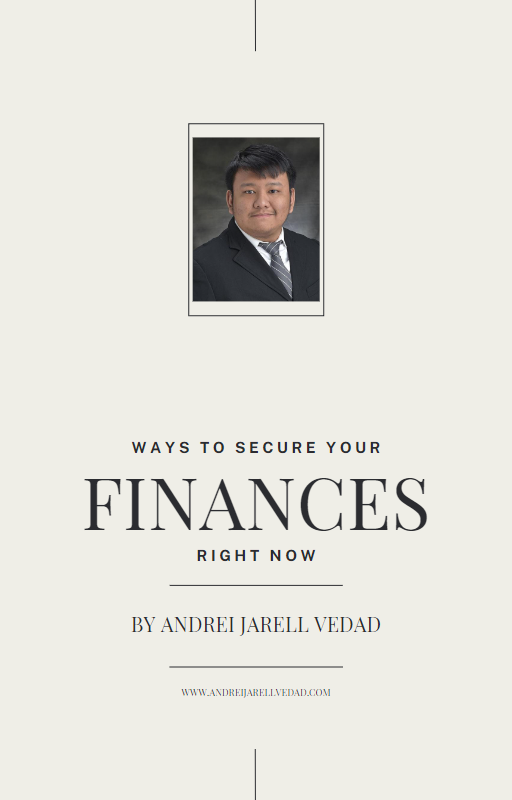 Take control of your financial future and download my e-books: "Ways to Secure Your Finances Right Now" and "The Key To Emergency Funds For Financial Security" today! This comprehensive guides are packed with practical strategies and expert advice to help you achieve financial security and improve your financial literacy.
By subscribing to my Substack Newsletter, you'll gain access to exclusive content, regular updates, and valuable insights on personal finance. You'll stay informed about the latest financial trends, investment opportunities, and money-saving tips.
Don't miss out on this opportunity to equip yourself with the knowledge and tools needed to secure your financial future. Join our community of motivated individuals who are committed to achieving financial freedom and success.
Subscribe to my Substack Newsletter today and get instant access to the e-book "Ways to Secure Your Finances Right Now." Take the first step towards a brighter financial future. Your journey to financial security starts now!
---
---
---
Affiliate Links Disclaimer
My blog posts contain referral/affiliate links, so I can potentially earn via commission. It would help me a lot when you use my referral/affiliate links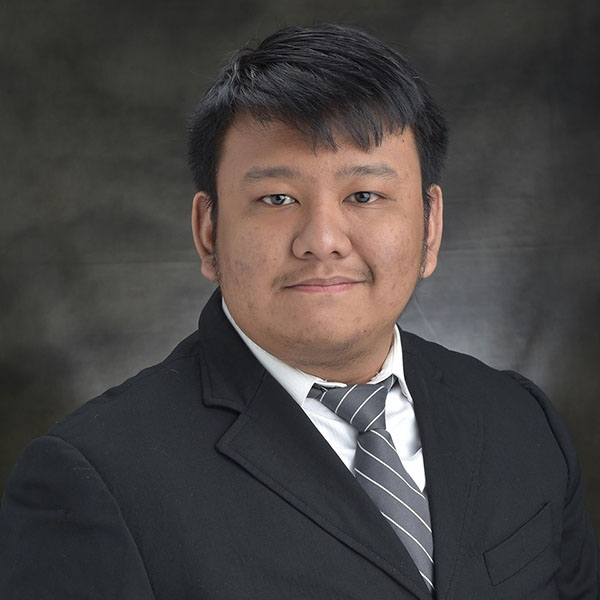 Andrei Jarell Vedad is a passionate financial literacy advocate from the Philippines. With a background in Information Technology and currently pursuing a law degree, Andrei combines his knowledge and expertise to empower individuals in managing their personal finances. Through his blog and extensive research, he shares practical tips, strategies, and thought-provoking articles to help readers make informed financial decisions and achieve their financial goals. With a global perspective, Andrei aims to inspire positive change and foster financial well-being, not only in the Philippines but also worldwide.