Table of Contents
As an investor in the Philippines, you might have heard about REITs or Real Estate Investment Trusts. REITs are a type of investment that allows you to own a share of a real estate portfolio without owning the actual property. This type of investment has gained popularity in recent years due to its potential for high returns and its ability to generate passive income. That's right, and they pay quarterly too. By law, REITs are required to pay out at least 90% of their income back to their shareholders.
In this article, I'll discuss my top picks of REITs in the Philippines that I'm currently holding.
REITs in the Philippines
Ayala Land REIT (AREIT)
Ayala Land REIT or AREIT is the first REIT to be listed on the Philippine Stock Exchange. AREIT's portfolio includes high-quality commercial properties, such as Ayala Malls, Ayala North Exchange, and Ayala Tower One. AREIT offers investors a steady stream of income through dividends and has a track record of increasing dividends annually.
DDMP REIT (DDMPR)
DoubleDragon REIT or DDMPR is a real estate investment trust that aims to provide investors with a steady stream of income from its rental properties, which are mainly commercial and office spaces. DDMPR is managed by DoubleDragon Properties Corp. and has a diversified portfolio of properties across the Philippines, including the DD Meridian Park in Pasay City, which is the largest leasable office facility in the country. DDMPR offers a potential source of passive income for investors who want to benefit from the growth of the Philippine real estate market.
RL Commercial REIT (RCR)
RL Commercial REIT or RCR is a real estate investment trust that focuses on commercial properties such as office buildings, retail centers, and other income-generating properties in the Philippines. It was launched in November 2020 and is managed by Robinsons Land Corporation, one of the leading real estate companies in the country. RCR aims to provide investors with stable and recurring income from its diversified portfolio of properties, which are strategically located in key business districts and other prime locations in the Philippines.
Megaworld REIT (MREIT)
Megaworld REIT or MREIT is a real estate investment trust that owns and operates income-generating properties in the Philippines. It is part of the Megaworld Corporation, one of the country's largest property developers. MREIT's portfolio includes office buildings, commercial centers, and hotels, mainly located in Metro Manila and other major cities. The company aims to provide its investors with regular income streams through stable dividends and long-term capital appreciation.
Citicore Energy REIT
Citicore Energy REIT or CREIT is a Philippine-based real estate investment trust that focuses on clean energy assets such as solar power plants and wind farms. CREIT's portfolio includes several renewable energy projects across the country, making it one of the pioneering REITs in the Philippines with a focus on sustainable energy sources. CREIT provides investors with an opportunity to participate in the growing demand for renewable energy while enjoying potential returns from their investment.
Conclusion
REITs in the Philippines offer investors a great opportunity to invest in real estate without having to own the actual property. Each REIT has its own unique portfolio, dividend yield, and potential for growth. As always, it's important to do your own research and consult with a financial advisor before making any investment decisions. By investing in REITs, you can potentially earn passive income and diversify your investment portfolio.
How to Buy REITs?
To buy REITs, first you must have a stockbrokerage account. Here's a blog post I wrote about the list of stockbrokers in the Philippines.
Relevant Blog Posts
Here are some relevant blog posts that you can read after this one:
I hope these blog posts are useful and informative to you.
---
Disclaimer
I am a financial advisor representing Pru Life UK Tuslia Branch. Please note that the information provided on this website and during consultations is for general informational purposes only and should not be considered as personalized financial advice.
While I strive to ensure the accuracy and timeliness of the information presented, financial situations can vary, and the content may not be applicable to everyone. Therefore, it is essential to consult with a qualified financial professional or advisor before making any financial decisions.
As a financial advisor, my recommendations are based on the information you provide, your individual circumstances, and your stated financial goals. However, it is important to understand that investing and financial planning involve risks, and there are no guarantees of specific outcomes or returns.
Pru Life UK Tuslia Branch, as the principal organization I represent, is a reputable financial institution. However, please be aware that the views expressed on this website or during consultations are my own and may not necessarily reflect the official positions or opinions of Pru Life UK.
Before purchasing any financial products or services, it is advisable to thoroughly review all relevant documents, including prospectuses, policy contracts, and terms and conditions, to ensure a clear understanding of the associated costs, risks, and benefits.
By accessing this website or engaging in consultations, you acknowledge and agree that any actions taken based on the information provided are at your own risk, and neither I nor Pru Life UK shall be held liable for any direct or indirect consequences arising from such actions.
For personalized financial advice specific to your circumstances, it is strongly recommended to schedule a consultation with me or another authorized representative of Pru Life UK.
Please feel free to reach out to me with any questions or concerns you may have.
---
Get My E-books For Free!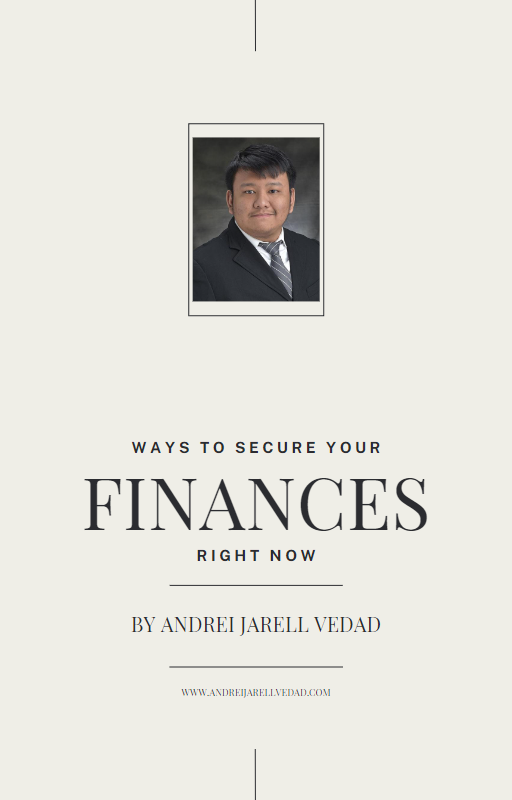 Take control of your financial future and download my e-books: "Ways to Secure Your Finances Right Now" and "The Key To Emergency Funds For Financial Security" today! This comprehensive guides are packed with practical strategies and expert advice to help you achieve financial security and improve your financial literacy.
By subscribing to my Substack Newsletter, you'll gain access to exclusive content, regular updates, and valuable insights on personal finance. You'll stay informed about the latest financial trends, investment opportunities, and money-saving tips.
Don't miss out on this opportunity to equip yourself with the knowledge and tools needed to secure your financial future. Join our community of motivated individuals who are committed to achieving financial freedom and success.
Subscribe to my Substack Newsletter today and get instant access to the e-book "Ways to Secure Your Finances Right Now." Take the first step towards a brighter financial future. Your journey to financial security starts now!
---
---
---
Affiliate Links Disclaimer
My blog posts contain referral/affiliate links, so I can potentially earn via commission. It would help me a lot when you use my referral/affiliate links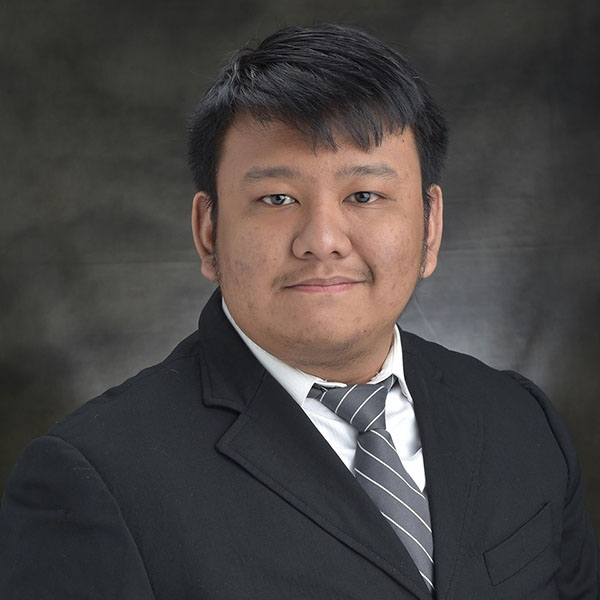 Andrei Jarell Vedad is a passionate financial literacy advocate from the Philippines. With a background in Information Technology and currently pursuing a law degree, Andrei combines his knowledge and expertise to empower individuals in managing their personal finances. Through his blog and extensive research, he shares practical tips, strategies, and thought-provoking articles to help readers make informed financial decisions and achieve their financial goals. With a global perspective, Andrei aims to inspire positive change and foster financial well-being, not only in the Philippines but also worldwide.