Table of Contents
Wahana Cabin
Nestled along the Dela Torre Extension in the picturesque town of Baler, Aurora, Philippines, Wahana Cabin is a hidden gem that offers a unique dining experience. This simple yet elegant café by the riverside has become a favorite among locals and tourists alike, despite it being open only since February of this year. Known for its affordable and delicious food, relaxed ambiance, and a wide array of offerings that include alcohol, coffee, and various cuisines. In this blog, we will explore what makes Wahana Cabin a must-visit destination for those seeking a serene retreat in the heart of Baler.
Ambiance
The moment you step into Wahana Cabin, you are greeted by a serene ambiance that immediately transports you to a world of tranquility. The café's riverside location provides a soothing atmosphere, with the sound of flowing water and a gentle breeze adding to the overall calming experience. The rustic yet tasteful interiors of Wahana Cabin exude a cozy and inviting vibe, making it a perfect spot to unwind, relax, and enjoy good food and drinks.
Menu
Wahana Cabin takes pride in its diverse menu that caters to different tastes and preferences. From local Filipino favorites to international cuisines, there's something to satisfy every palate at this riverside café. The menu features a variety of delectable dishes, including freshly cooked pancakes, flavorful pasta, and satisfying rice meals such us the Filipino classic; the garlic longganisa, all offered at affordable prices. Coffee enthusiasts will also appreciate the specialty coffee beverages available at Wahana Cabin, adding to the overall dining experience.
Personally, I ordered the mushroom truffle pasta and hazelnut mocha latte, and I tell you, it's just [waves hands in Italian].
Social Media Presence
Wahana Cabin maintains an active presence on social media, with an Instagram account (@wahanacabin) and a Facebook page (https://www.facebook.com/wahanacabin). They regularly share updates, mouthwatering food photos, and promotions on their social media platforms, allowing customers to stay informed about the café's offerings, events, and latest updates. Following Wahana Cabin on social media is a great way to stay connected and get a glimpse of what to expect when visiting this riverside retreat.
Customer Reviews
Satisfied customers have left glowing reviews for Wahana Cabin, praising its friendly staff, affordable prices, delicious food, and serene ambiance. Many patrons have highlighted the calming atmosphere of the riverside location, perfect for relaxation and quality time with loved ones. Wahana Cabin has received accolades for its warm and welcoming hospitality, creating a memorable dining experience for visitors.
Wahana Cabin even shares their customers' posts and stories at their social media platform. You can check it out yourself as to just how satisfied each of the customers are, me including.
Location and Accessibility
Conveniently located along Dela Torre Extension in Baler, Aurora, Philippines, Wahana Cabin is easily accessible by both private and public transportation. The café's riverside location adds to its appeal, providing a serene and picturesque backdrop for a unique dining experience. Whether you're a local or a tourist, Wahana Cabin is a destination worth exploring for its rustic charm and riverside bliss.
Conclusion
Wahana Cabin is not just a regular café, but a riverside retreat that offers a one-of-a-kind dining experience in Baler, Philippines. Its affordable and delicious food, calm ambiance, social media presence, and convenient location make it a must-visit destination for those seeking a serene getaway. Whether you're looking to relax, unwind, or simply enjoy good food and drinks in a tranquil setting, Wahana Cabin is the perfect spot to experience the charm of Baler's riverside dining scene.
So, if you're planning a visit to Baler, Aurora, in the Philippines, make sure to include Wahana Cabin in your itinerary. Follow them on Instagram (@wahanacabin) and like their Facebook page (https://www.facebook.com/wahanacabin) to stay updated with their latest offerings and promotions. Whether you're looking for a peaceful spot to relax and unwind, a cozy café for a romantic date, or a unique dining experience by the riverside, Wahana Cabin has it all. Don't miss out on this hidden gem and treat yourself to a memorable experience at Wahana Cabin in Baler, Aurora, Philippines.
Author's Note
I want to clarify that this is not a paid review or sponsored content. My feedback on Wahana Cabin is purely based on my honest experience, and I'm excited to share it with all of you.
Thank you, Wahana Cabin, for the unforgettable experience. I can't wait to visit again soon!
---
---
Get My E-books For Free!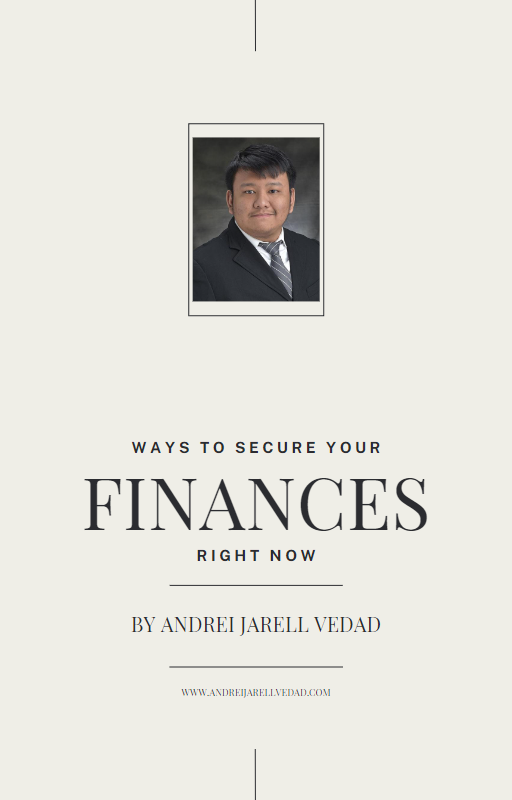 Take control of your financial future and download my e-books: "Ways to Secure Your Finances Right Now" and "The Key To Emergency Funds For Financial Security" today! This comprehensive guides are packed with practical strategies and expert advice to help you achieve financial security and improve your financial literacy.
By subscribing to my Substack Newsletter, you'll gain access to exclusive content, regular updates, and valuable insights on personal finance. You'll stay informed about the latest financial trends, investment opportunities, and money-saving tips.
Don't miss out on this opportunity to equip yourself with the knowledge and tools needed to secure your financial future. Join our community of motivated individuals who are committed to achieving financial freedom and success.
Subscribe to my Substack Newsletter today and get instant access to the e-book "Ways to Secure Your Finances Right Now." Take the first step towards a brighter financial future. Your journey to financial security starts now!
---
---
---
Affiliate Links Disclaimer
My blog posts contain referral/affiliate links, so I can potentially earn via commission. It would help me a lot when you use my referral/affiliate links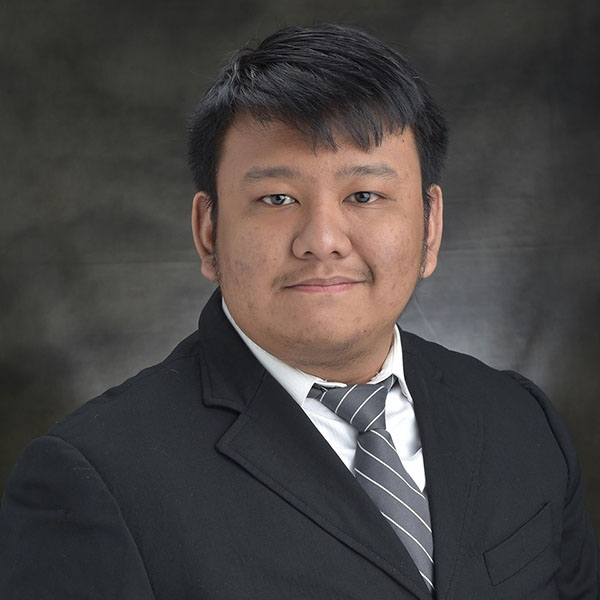 Andrei Jarell Vedad is a passionate financial literacy advocate from the Philippines. With a background in Information Technology and currently pursuing a law degree, Andrei combines his knowledge and expertise to empower individuals in managing their personal finances. Through his blog and extensive research, he shares practical tips, strategies, and thought-provoking articles to help readers make informed financial decisions and achieve their financial goals. With a global perspective, Andrei aims to inspire positive change and foster financial well-being, not only in the Philippines but also worldwide.