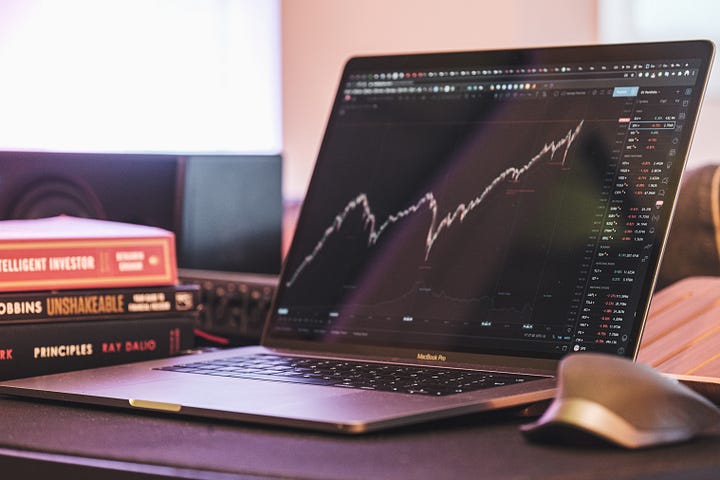 Table of Contents
As an investor, staying on top of your stock portfolio and making informed investment decisions is crucial for success. With Simply Wall St, you can take your investment game to the next level. In this blog, we'll dive into why Simply Wall St is a powerful tool for investors, how it can benefit your investment strategy, and how you can use it to track your stock portfolio, get news about the stocks in your watchlist, and make smarter investment decisions.
We'll be checking my stock portfolio, the Philippine Stock Market, and Citicore Energy REIT (CREIT) as an example.
Why Simply Wall St?
Investing in the stock market can be overwhelming, especially with the vast amount of information available. That's where Simply Wall St comes in. This intuitive and user-friendly platform offers a wealth of features that can simplify your investment journey.
Track Your Stock Portfolio
Simply Wall St allows you to easily track and manage your stock portfolio in one place. You can input your holdings, and the platform provides you with a comprehensive overview of your portfolio's performance, including key financial metrics, valuation analysis, and historical data. This enables you to monitor your investments and make informed decisions based on real-time data.
Get News and Insights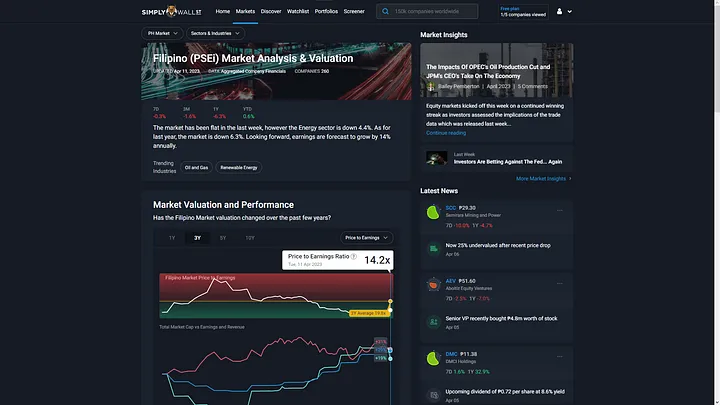 Keeping up with the latest news and insights about your stocks is critical for making informed investment decisions. Simply Wall St provides you with up-to-date news and analysis about the stocks in your portfolio or watchlist. You can stay informed about market trends, company news, and other factors that can impact your investments, all in one place.
Access Powerful Tools and Analytics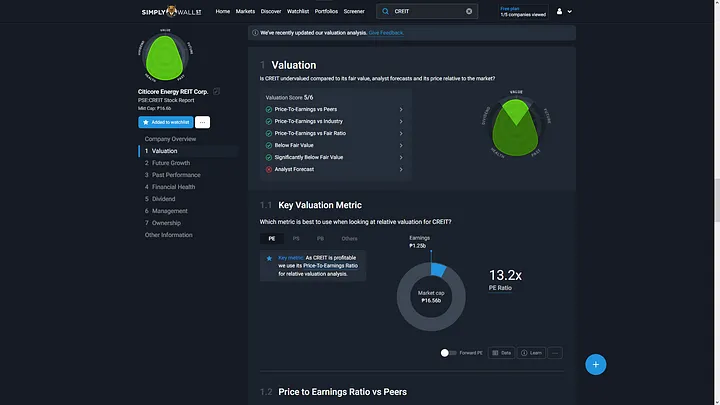 Simply Wall St offers a wide range of tools and analytics to help you make better investment decisions. The platform provides visual representations of financial data, such as charts and graphs, making it easy to analyze and interpret complex information. You can also access valuation metrics, financial ratios, historical performance data, and other key data points to evaluate the health and performance of companies in your portfolio. You can also access analyst recommendations and price targets to aid in your decision-making process.
Customized Alerts
With Simply Wall St, you can set up customized alerts to stay informed about important events related to your portfolio, such as earnings releases, dividend announcements, or significant stock price changes. This feature allows you to stay proactive and respond quickly to relevant news or events that may impact your investments.
Education and Insights
Simply Wall St offers a wealth of educational resources and insights to help you become a more knowledgeable and informed investor. The platform provides educational articles, guides, and tutorials that cover various aspects of investing, from fundamental analysis to portfolio management.
Unlock More Features with Paid Plans
While Simply Wall St offers free access to its basic features, the platform also offers premium paid plans that unlock additional tools and analytics. These paid plans provide even more in-depth insights, research, and portfolio customization options to further enhance your investment strategy.
By using my affiliate link, you can access Simply Wall St and enjoy its features while also supporting me. When you avail any of their paid plans, I receive a commission.
Relevant Blog Posts
Here are some relevant blog posts that you can read after this one:
I hope these blog posts are useful and informative to you.
---
Disclaimer
I am a financial advisor representing Pru Life UK Tuslia Branch. Please note that the information provided on this website and during consultations is for general informational purposes only and should not be considered as personalized financial advice.
While I strive to ensure the accuracy and timeliness of the information presented, financial situations can vary, and the content may not be applicable to everyone. Therefore, it is essential to consult with a qualified financial professional or advisor before making any financial decisions.
As a financial advisor, my recommendations are based on the information you provide, your individual circumstances, and your stated financial goals. However, it is important to understand that investing and financial planning involve risks, and there are no guarantees of specific outcomes or returns.
Pru Life UK Tuslia Branch, as the principal organization I represent, is a reputable financial institution. However, please be aware that the views expressed on this website or during consultations are my own and may not necessarily reflect the official positions or opinions of Pru Life UK.
Before purchasing any financial products or services, it is advisable to thoroughly review all relevant documents, including prospectuses, policy contracts, and terms and conditions, to ensure a clear understanding of the associated costs, risks, and benefits.
By accessing this website or engaging in consultations, you acknowledge and agree that any actions taken based on the information provided are at your own risk, and neither I nor Pru Life UK shall be held liable for any direct or indirect consequences arising from such actions.
For personalized financial advice specific to your circumstances, it is strongly recommended to schedule a consultation with me or another authorized representative of Pru Life UK.
Please feel free to reach out to me with any questions or concerns you may have.
---
Get My E-books For Free!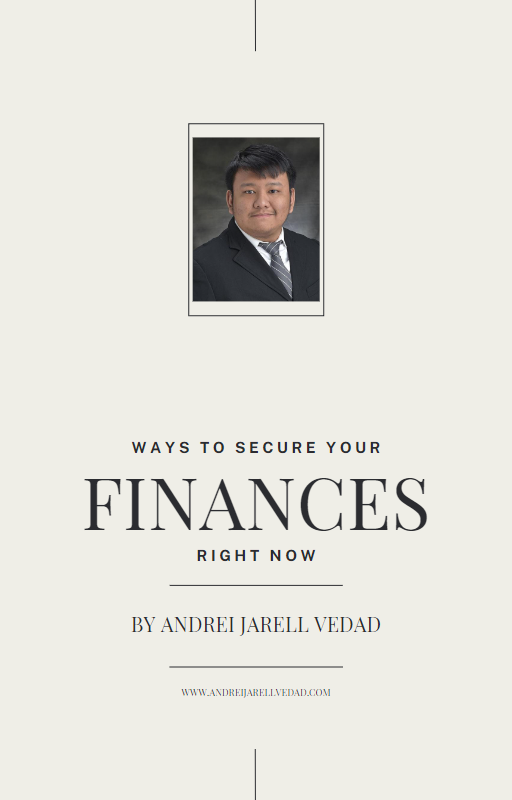 Take control of your financial future and download my e-books: "Ways to Secure Your Finances Right Now" and "The Key To Emergency Funds For Financial Security" today! This comprehensive guides are packed with practical strategies and expert advice to help you achieve financial security and improve your financial literacy.
By subscribing to my Substack Newsletter, you'll gain access to exclusive content, regular updates, and valuable insights on personal finance. You'll stay informed about the latest financial trends, investment opportunities, and money-saving tips.
Don't miss out on this opportunity to equip yourself with the knowledge and tools needed to secure your financial future. Join our community of motivated individuals who are committed to achieving financial freedom and success.
Subscribe to my Substack Newsletter today and get instant access to the e-book "Ways to Secure Your Finances Right Now." Take the first step towards a brighter financial future. Your journey to financial security starts now!
---
---
---
Affiliate Links Disclaimer
My blog posts contain referral/affiliate links, so I can potentially earn via commission. It would help me a lot when you use my referral/affiliate links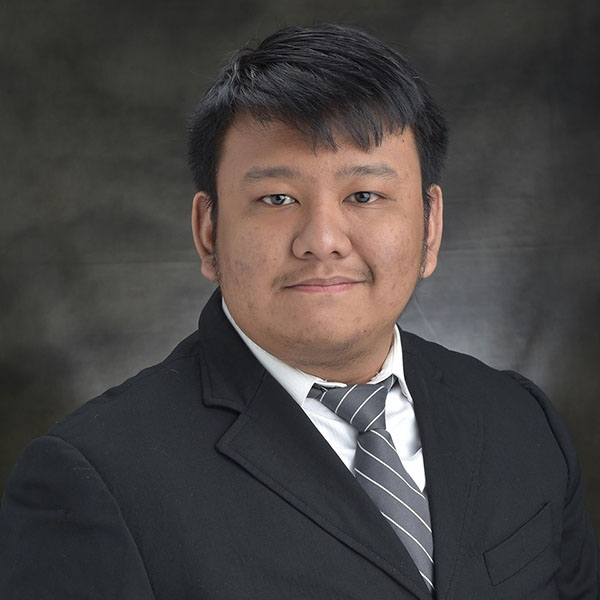 Andrei Jarell Vedad is a passionate financial literacy advocate from the Philippines. With a background in Information Technology and currently pursuing a law degree, Andrei combines his knowledge and expertise to empower individuals in managing their personal finances. Through his blog and extensive research, he shares practical tips, strategies, and thought-provoking articles to help readers make informed financial decisions and achieve their financial goals. With a global perspective, Andrei aims to inspire positive change and foster financial well-being, not only in the Philippines but also worldwide.