Table of Contents
Are you interested in investing in the Philippine stock market? If you're a beginner looking for a reliable and user-friendly stockbroker, look no further than COL Financial. With its robust features and easy-to-navigate platform, COL Financial is an excellent choice for newbie investors who want to start their investment journey with confidence. In this comprehensive guide, we'll walk you through the step-by-step process of setting up your COL Financial account and getting started with stock investing.
We'll choose COL Financial as our featured stockbroker in this blog post, as it is the platform that I personally use for my own stock investing journey. However, it's important to note that there are several other reputable stockbrokers available in the Philippines. To explore more options, you can refer to my previous blog post, where I have listed and discussed various stockbrokers in the Philippines.
How to set up your COL Financial account
Step 1: Fill out the online application form
Step 2. Upload the requirements needed
Upload a picture of your valid government issued ID and 3 specimen signatures
Upload the back portion of your ID
Upload a picture of yourself (selfie)
Take a video of yourself turning your head left and right
Note: File sizes should be less than 4MB each and should be in JPEG or PNG format
Step 3: Fund your COL Financial account
Once your online application is complete and approved, an email will be sent to you with the funding instructions. Fund your COL account with at least Php1,000 and you will receive an email with your COL password and login details
The details that you would need are:
Company: COL Financial Group, Inc.
Subscriber/Reference No.: 8 Digit COL Financial account number (Your account number provided by COL Financial)
Subscriber Name: COL Financial account holder's name (You)
There are 3 funding options to fund your COL Financial account:
Funding Option 1: Online Banking via Bills Payment
Use your online banking facility to fund your COL Financial account. Just enroll COL Financial under your bills payment then pay that bill.
•Bank of the Philippine Islands (BPI)
•PNB
•MAYA
Funding Option 2: Over-the-Counter via Bills Payment
Visit any of their partner bank's branches and fill out a payment slip. Forms of payment can be in cash or check. Checks should be payable to COL Financial Group Inc.
•Bank of the Philippine Islands (BPI)
•PNB
Funding Option 3: Overseas Funding
You may fund your COL Financial account through an overseas remittance. The three options are:
Option 1: BDO Kabayan Bills Bayad
The BDO Kabayan Bills Bayad is an option for COL Financial clients to fund their accounts from overseas through BDO's subsidiary office or remittance partners outside the Philippines.
Click here for instructions ››
The iRemit option is for COL Financial clients to fund their accounts overseas through iRemit global branches and its partners.
Click here for instructions ››
Option 3: Banco de Oro (BDO)
The BDO option may incur you charges and the transaction days may vary per remitting bank/ center. It is also important to send them your receipt at remit@colfinancial.com after the remittance transaction.
Click here for instructions ››
Wait For Confirmation
After you're done funding your COL Financial account, you just have to wait for the confirmation and you can start buying and selling stocks on their platform. This would take up to 5 working days. In my case, it only took just an hour to get the confirmation.
Step 4: Start Investing
After funding your account, you're ready to start investing in the stock market through COL Financial's online platform. You can access a wide range of investment options, including stocks, mutual funds, and bonds. COL Financial also offers research tools, educational resources, and customer support to help you make informed investment decisions.
Why COL Financial is a great stock broker for beginners?
User-friendly platform: COL Financial's online platform is designed with beginners in mind, making it easy to navigate and understand. You don't need to be a tech-savvy investor to use COL Financial effectively.
Education and research tools: COL Financial provides a wealth of educational resources, research tools, and market insights to help beginners understand the stock market and make informed investment decisions.
Investment options: COL Financial offers a diverse range of investment options, including stocks, mutual funds, and bonds, giving beginners flexibility in building their investment portfolio.
Reputation and track record: COL Financial is one of the oldest and most reputable stock brokers in the Philippines, with a proven track record of providing reliable and secure investment services.
Customer support: COL Financial has a dedicated customer support team that is readily available to assist beginners with their questions, concerns, and technical issues.
Bonus Tips
Investing in REITs
Curious about which stocks to add to your portfolio? As a dividend stock investor, I highly recommend considering dividend stocks like REITs for long-term wealth-building. I wrote a blog post explaining the benefits of dividend investing through REITs, and how it can help you achieve your financial goals!
Simply Wall St
Want to level up your investment journey? Use Simply Wall St! Investing in the stock market can be overwhelming, especially with the vast amount of information available. That's where Simply Wall St comes in. This intuitive and user-friendly platform offers a wealth of features that can simplify your investment journey.
Unlock the full potential of stock portfolio tracking with Simply Wall St by signing up through my referral link! When you choose to upgrade to their paid plans, not only will you gain access to premium features, but you'll also be supporting me through the commission sales. It's a win-win situation that allows you to level up your investment game while helping me continue to provide valuable content. Sign up now and let's embark on this investment journey together!
Read about why Simply Wall St is the best tool for your investment journey here:
Relevant Blog Posts
Here are some relevant blog posts that you can read after this one:
I hope these blog posts are useful and informative to you.
---
Get My E-books For Free!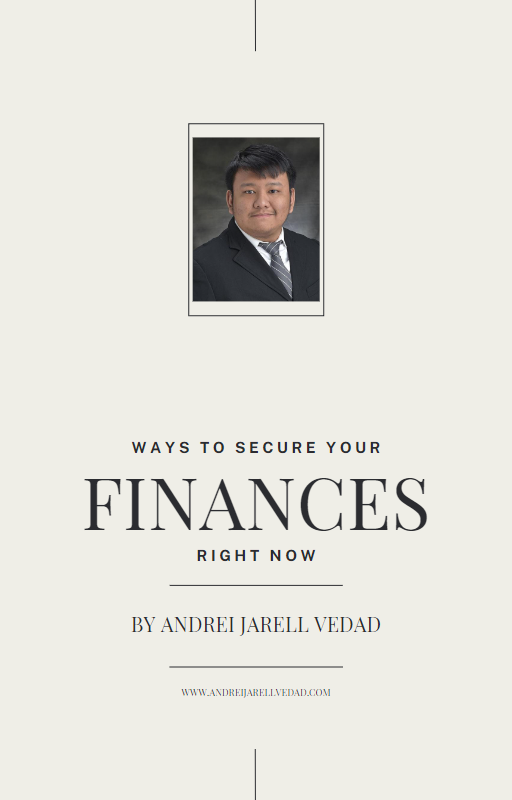 Take control of your financial future and download my e-books: "Ways to Secure Your Finances Right Now" and "The Key To Emergency Funds For Financial Security" today! This comprehensive guides are packed with practical strategies and expert advice to help you achieve financial security and improve your financial literacy.
By subscribing to my Substack Newsletter, you'll gain access to exclusive content, regular updates, and valuable insights on personal finance. You'll stay informed about the latest financial trends, investment opportunities, and money-saving tips.
Don't miss out on this opportunity to equip yourself with the knowledge and tools needed to secure your financial future. Join our community of motivated individuals who are committed to achieving financial freedom and success.
Subscribe to my Substack Newsletter today and get instant access to the e-book "Ways to Secure Your Finances Right Now." Take the first step towards a brighter financial future. Your journey to financial security starts now!
---
---
---
Affiliate Links Disclaimer
My blog posts contain referral/affiliate links, so I can potentially earn via commission. It would help me a lot when you use my referral/affiliate links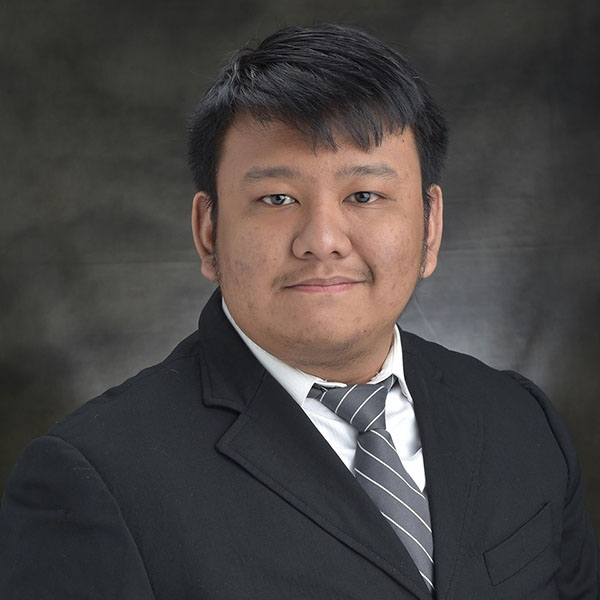 Andrei Jarell Vedad is a passionate financial literacy advocate from the Philippines. With a background in Information Technology and currently pursuing a law degree, Andrei combines his knowledge and expertise to empower individuals in managing their personal finances. Through his blog and extensive research, he shares practical tips, strategies, and thought-provoking articles to help readers make informed financial decisions and achieve their financial goals. With a global perspective, Andrei aims to inspire positive change and foster financial well-being, not only in the Philippines but also worldwide.